Beyond the pure pic­tures — Instal­la­tions by Thomas Steffens.
I research what inter­ests me. The fas­ci­na­tion of things has remained in my child's soul. Observe some­thing for a long time, it will hold you tight and give you an unknown dimen­sion. The true pow­er of art lies in the inten­si­ty of contemplation.
INSTAL­LA­TIONS
MUCH MORE THAN JUST PICTURES…
… art is immers­ing your­self in some­thing. Per­haps the art is to under­stand one's indi­vid­ual point of view. The work of art is an ini­tial impulse to first see, then expe­ri­ence, then gen­er­ate indi­vid­ual under­stand­ing. So it's always more than the mere pic­ture. Based on this idea, I vary my instal­la­tions. Some­thing aris­es in the room that stands in the way of the view­er as a body / object or attracts a glance. What becomes of it lies only in the view­er, exclu­sive­ly. Every­thing is sub­ject to this subjectivity.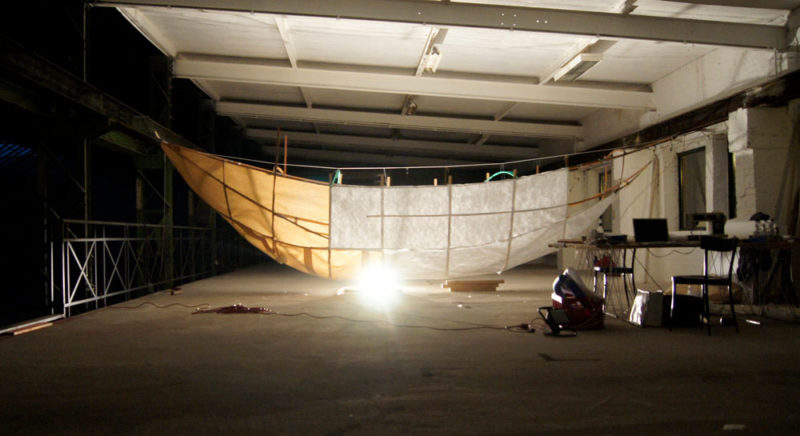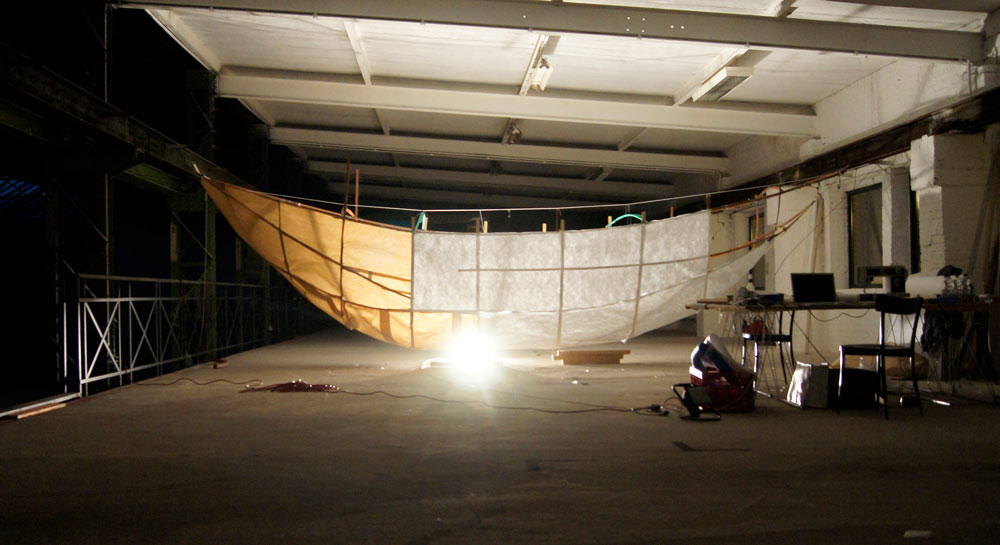 Cre­ation of the room instal­la­tion "CON­FI­DENCE"
Here the sit­u­a­tion is shown in an indus­tri­al hall dur­ing the man­u­fac­ture of the paper boat that I designed for a church in Cologne. What is very nice to expe­ri­ence is the stage-like work plat­form, in this set the work became a process that changed me.
Basi­cal­ly, I am not inter­est­ed in the fin­ished work, but in the process that leads there. That's why I don't always use one tech­nique, but like to try out myself and my pos­si­bil­i­ties on dif­fer­ent mate­ri­als and concepts.
MOVE­MENT & INSTALLATIONS
React­ing to places — React­ing to tech­nol­o­gy — React­ing to people
All these works were tem­po­rary. They were only valid for a while, then they become history.
I col­lect these sto­ries here.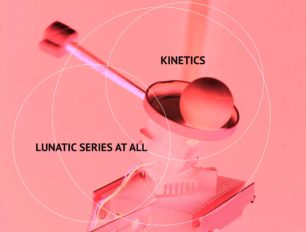 THE KINET­IC Objects –
REACT­ING TO TECHNOLOGY
I have shown the kinet­ic objects very often for over 3 years.
New exam­ples were cre­at­ed for each exhi­bi­tion.
I start­ed this work because I want­ed to explore the tech­ni­cal pos­si­bil­i­ties of com­put­er fans, of course in an artis­tic sense.
After the first explo­rations, I was con­fused.
The two fans did quite well in a ran­dom com­bi­na­tion with oth­er "junk" from the stu­dio, but the result did­n't mean, hey, I'm done. So I ditched this art and start­ed try­ing some­thing new.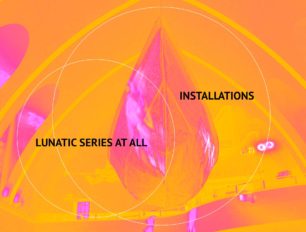 THE BOAT INSTALLATIONS –
REACT­ING TO PLACES
An invi­ta­tion pre­ced­ed the project.
The evan­gel­i­cal church in Cologne Deutz asked me to show some of my work for an exhi­bi­tion in the church.
I went to the church more often to see what I could show in this room.
I noticed the height of the room, the light which was dis­trib­uted in col­or through the south-fac­ing win­dows in the church.
One day I had a vision of a boat, the sit­u­a­tion was excit­ing.
I real­ized that I should explic­it­ly do a work for this room.
I devel­oped a boat over a few weeks …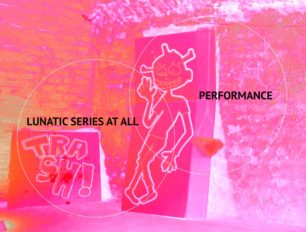 THE ROY­AL WATER­BALL SHOOT­ING CLUB – REACT­ING TO PEOPLE
In 2008 we took part in an art tour as a stu­dio com­mu­ni­ty.
On 3 days peo­ple from the city vis­it­ed us to see how an artist works.
We showed our art objects, the stu­dios, every­thing that is excit­ing and inter­est­ing to see around the work could be dis­cov­ered by people.
But some­thing spe­cial should also take place, I set up a per­for­mance in the base­ment of the stu­dio to show some­thing dif­fer­ent from what I usu­al­ly do, the vis­i­tors should join in.
You can find some pic­tures of the con­struc­tion here.