The kinet­ic objects series by Thomas Steffens.
I invent­ed a series of low-tech machines, made from com­put­er fans and turnta­bles, pack­ag­ing, tape, table-ten­nis balls, com­ic fig­ures and many oth­er things I found in the studio.
KINET­IC OBJECTS
A GREAT
COINCIDENCE
TOOK ME THERE…
KINET­IC OBJECTS
A GREAT
COINCI-
DENCE
TOOK ME THERE…
… it was not my plan or my inten­tion to devel­op kinet­ic objects. I found 2 com­put­er fans in the stu­dio, with which I built a chaot­ic object, bet­ter I just played to myself.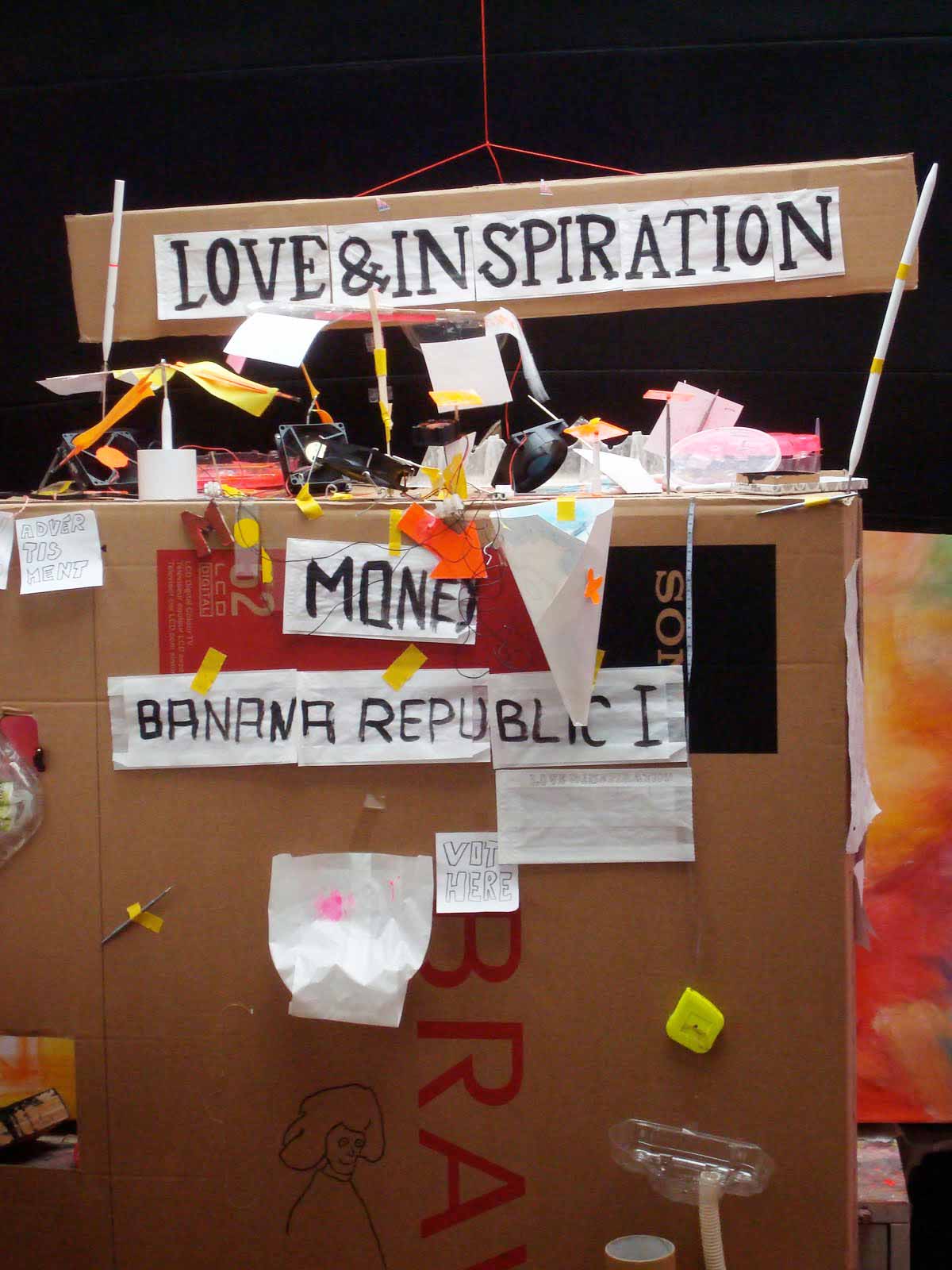 A look at the chaot­ic instal­la­tion in my stu­dio. Card­board box­es with draw­ings, notes on paper, pam­phlets with polit­i­cal state­ments and the com­put­er fans in the mid­dle. The fans still play a sub­or­di­nate role in the whole big bang.
KINET­IC OBJECTS
TURNTA­BLES AND VANS
KINET­IC OBJECTS
TURN-
TABLES AND VANS
… the kinet­ic show elements.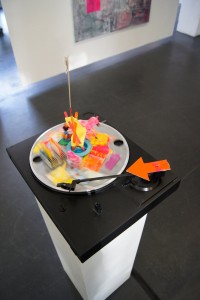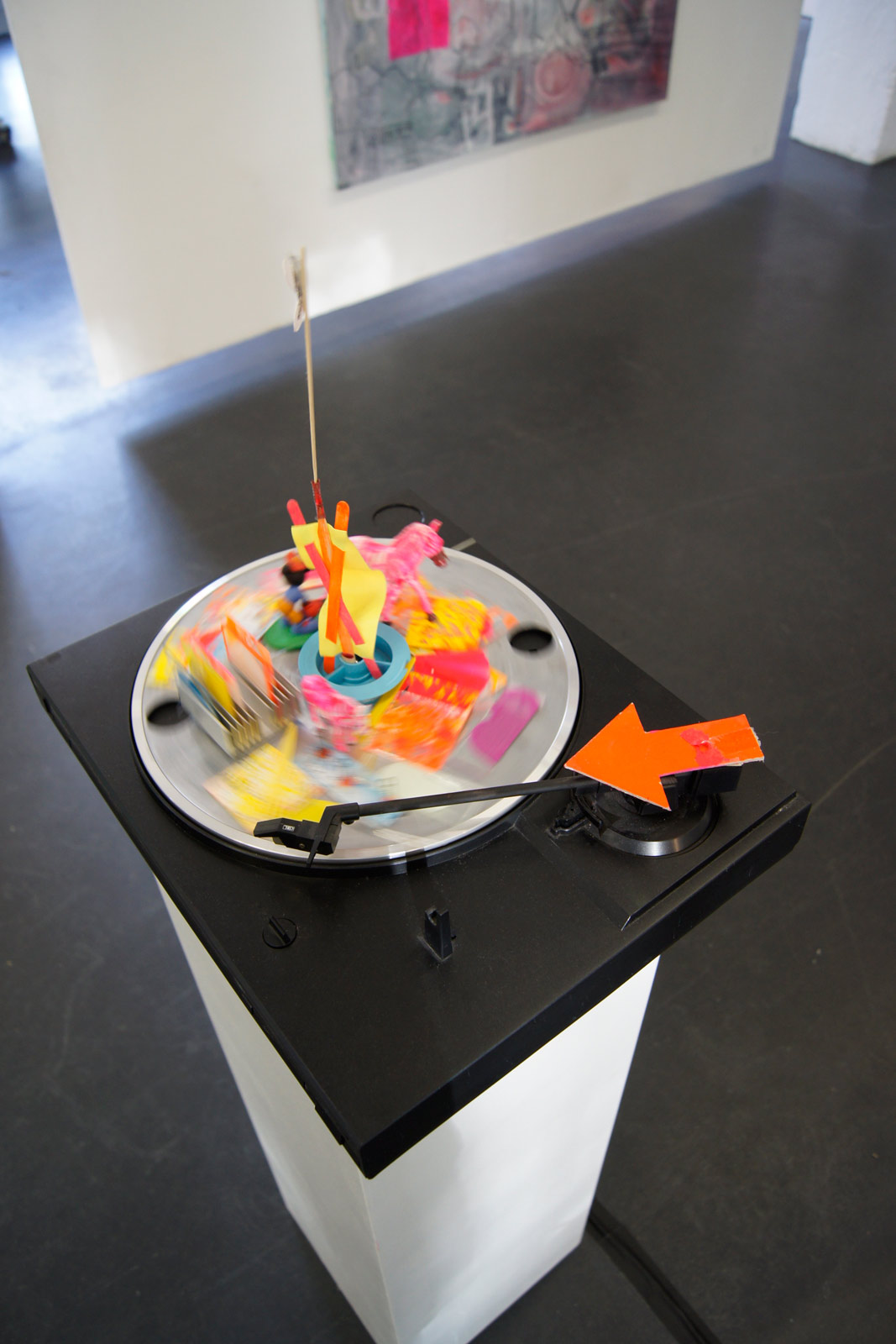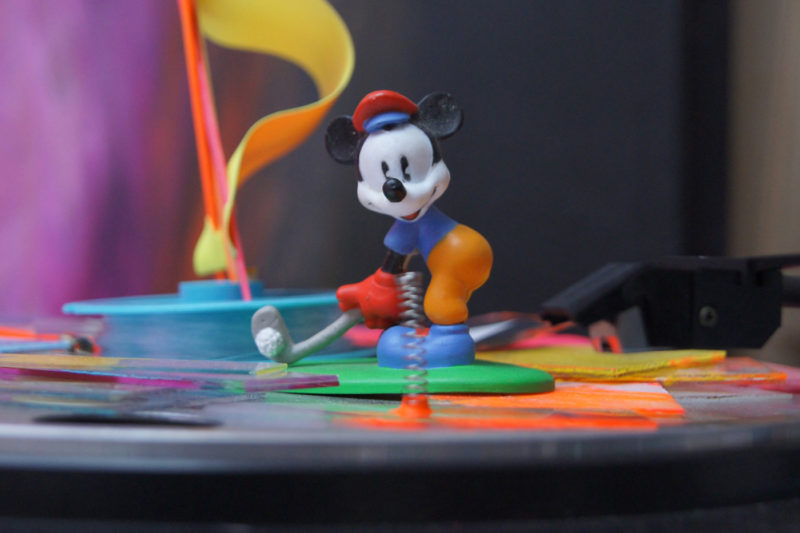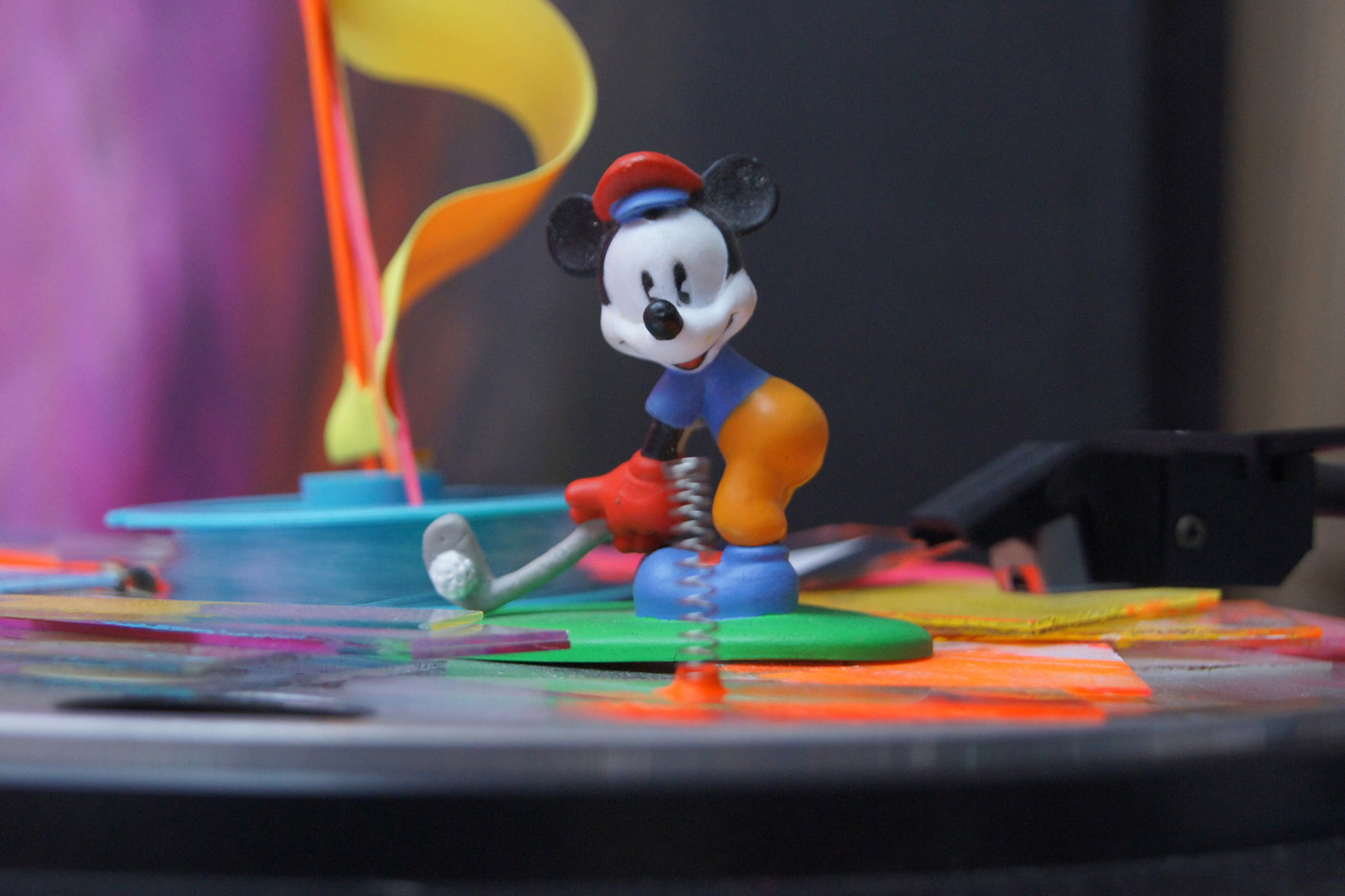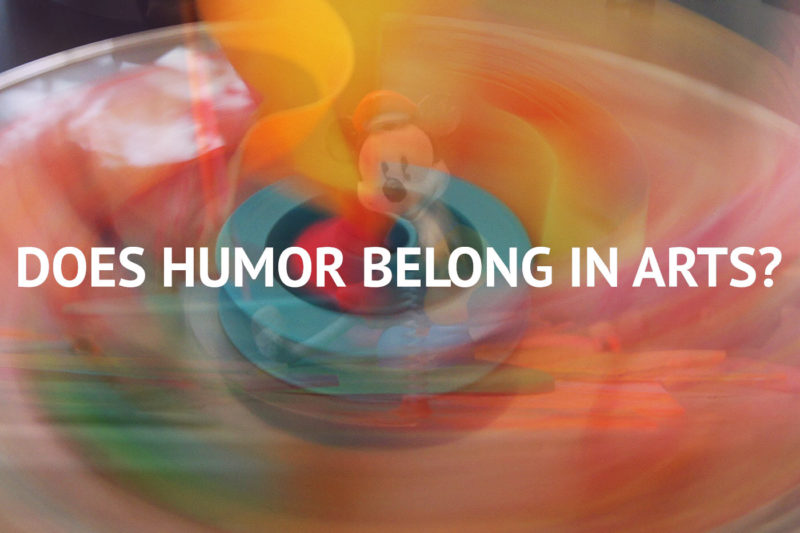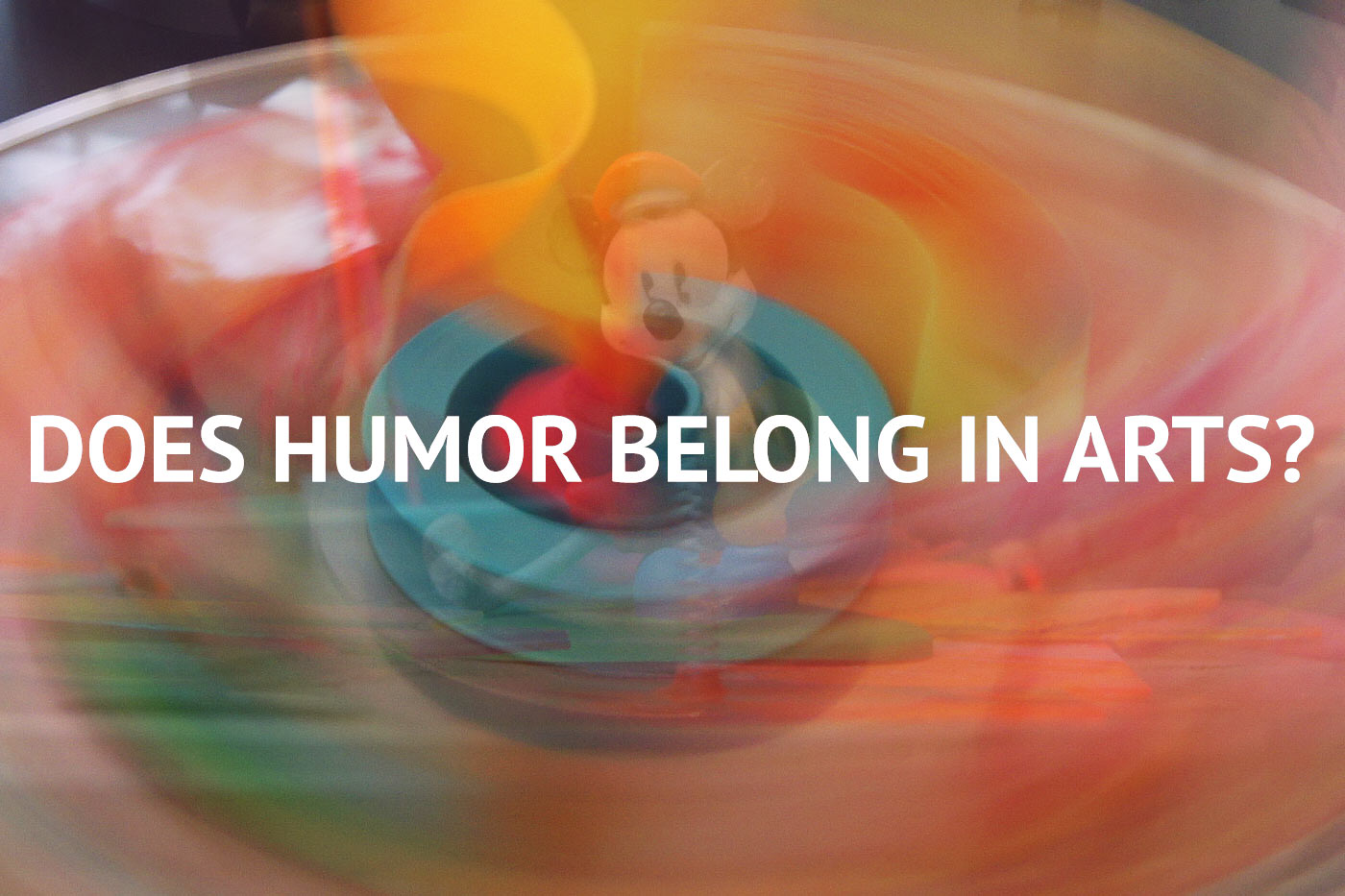 The turnta­bles serve as a mer­ry-go-round carousel, these objects are real­ly fun to study. The iron­ic ques­tion "Does Humor Belong In Arts?" was the title of this exhibition.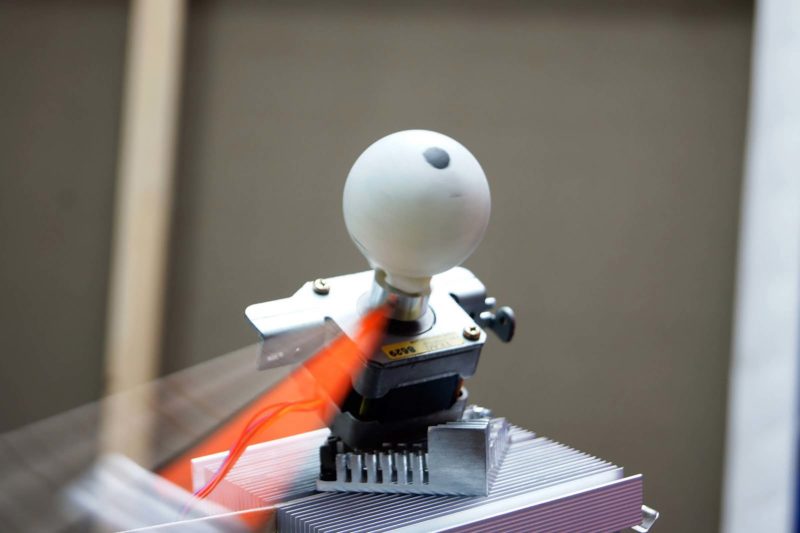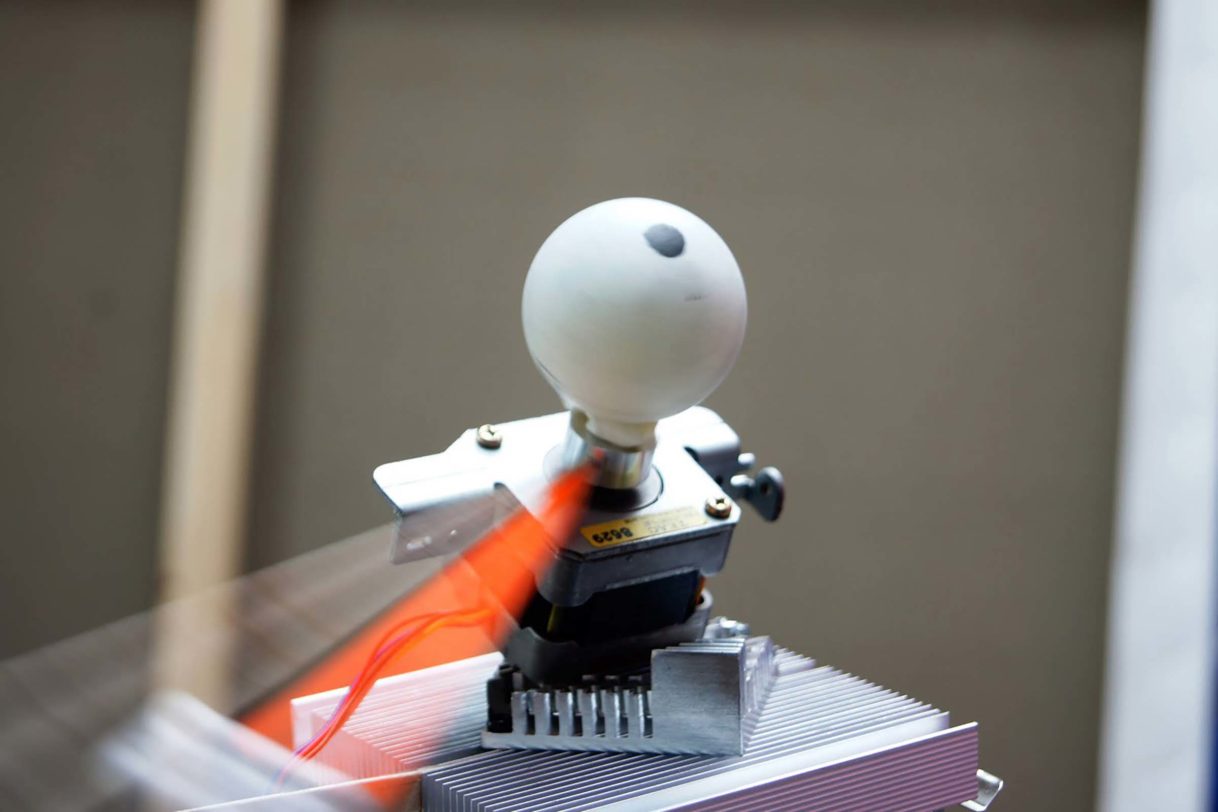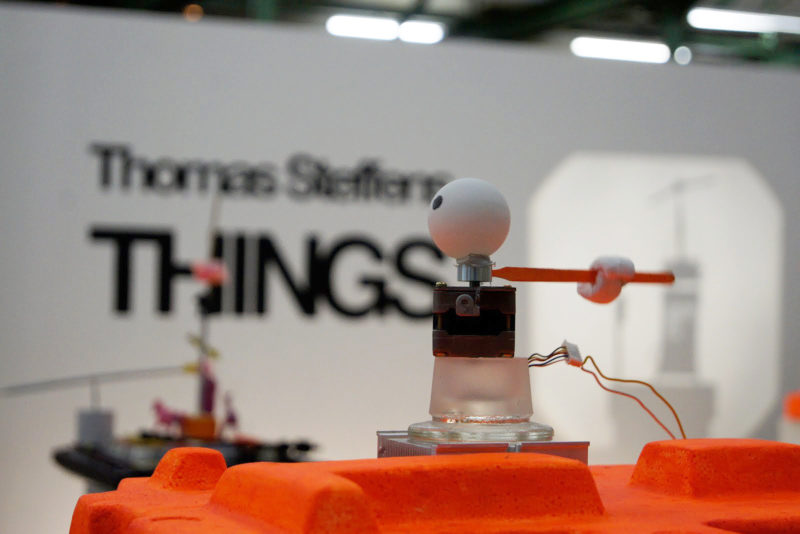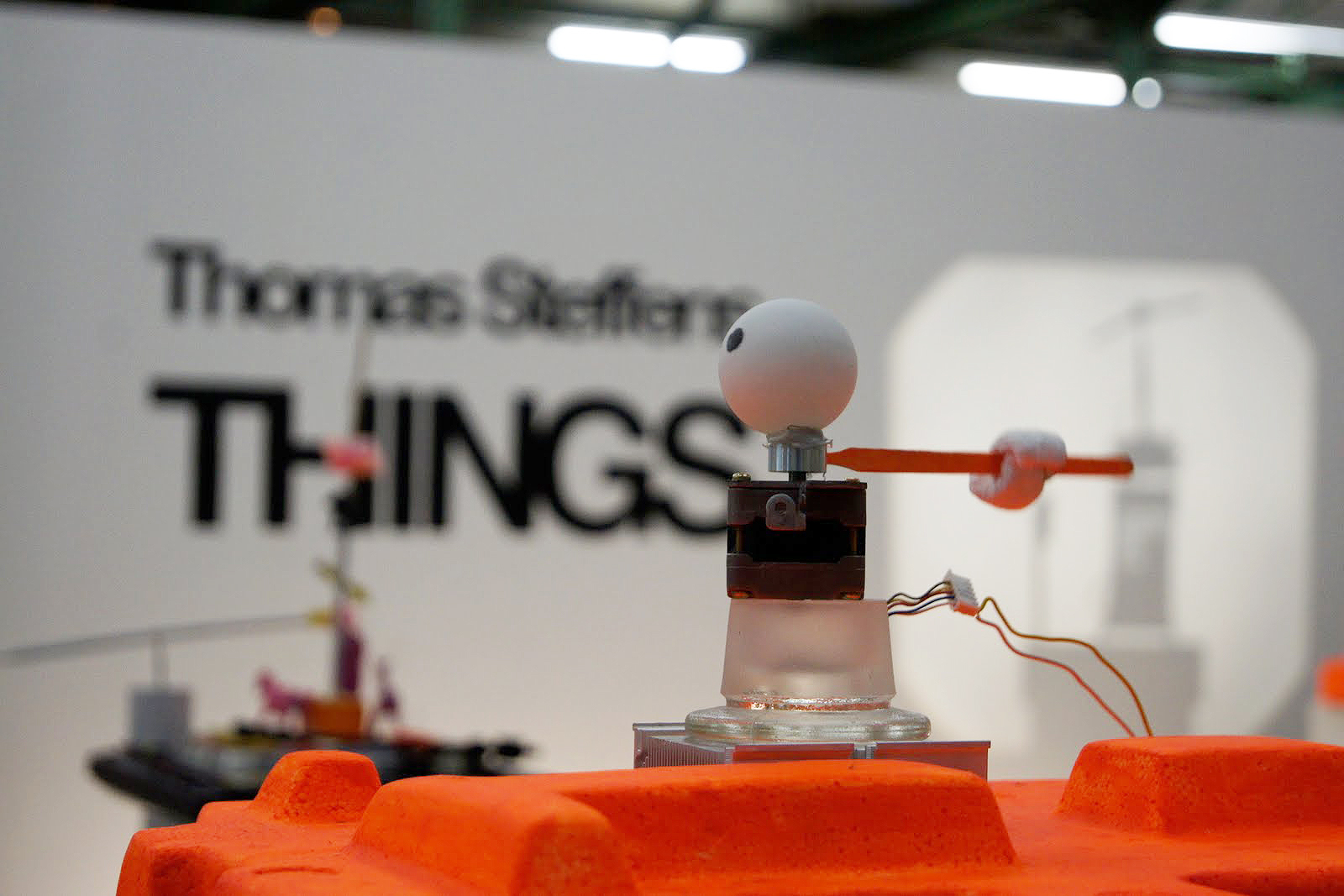 An elec­tric motor from a print­er has the pleas­ant prop­er­ty of rotat­ing at inter­vals. It is very excit­ing to sim­u­late the tech­ni­cal­ly rotat­ing eye of a cyclop.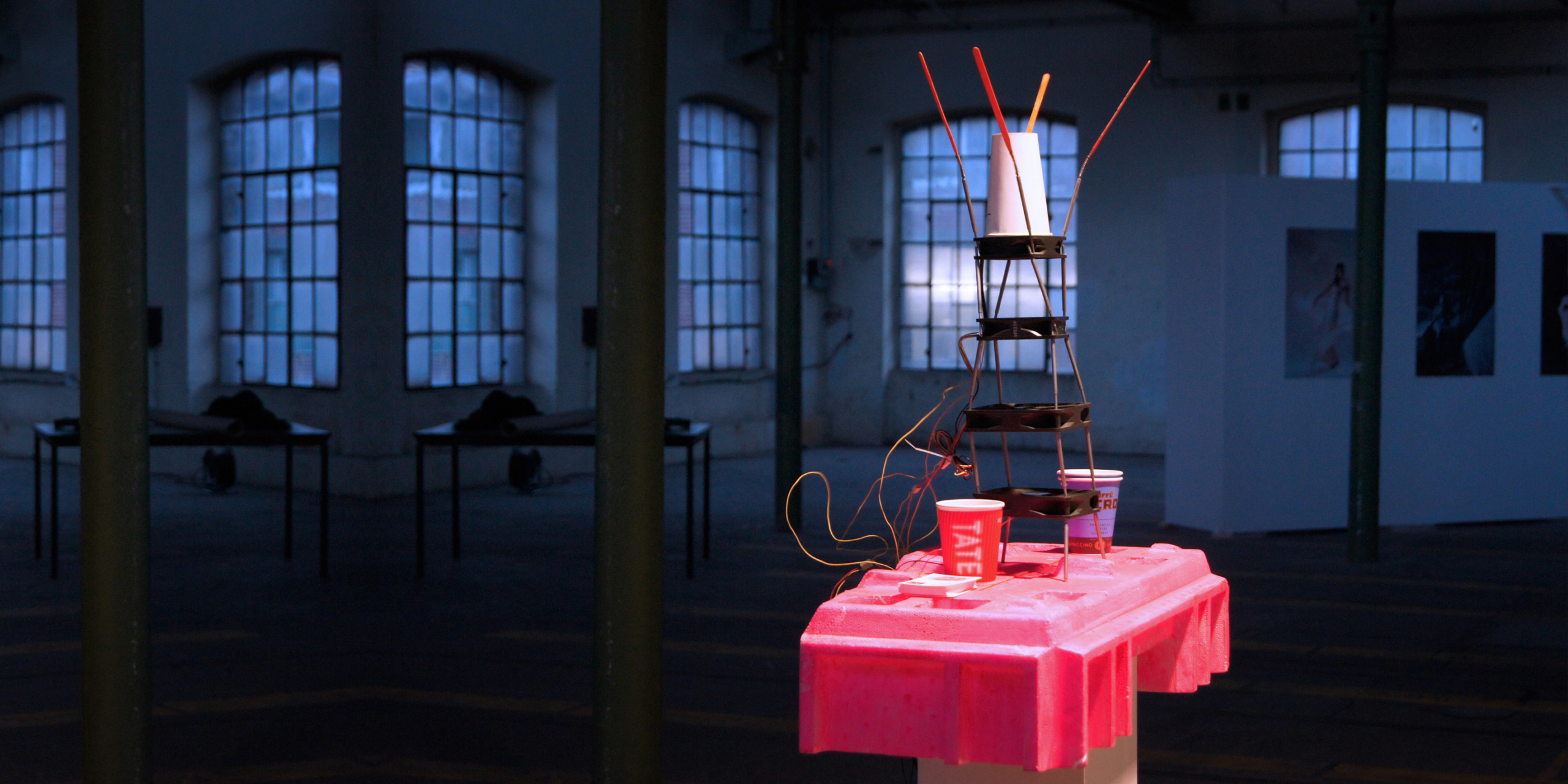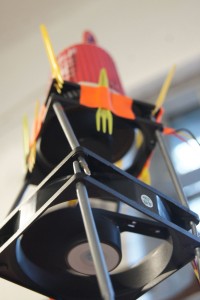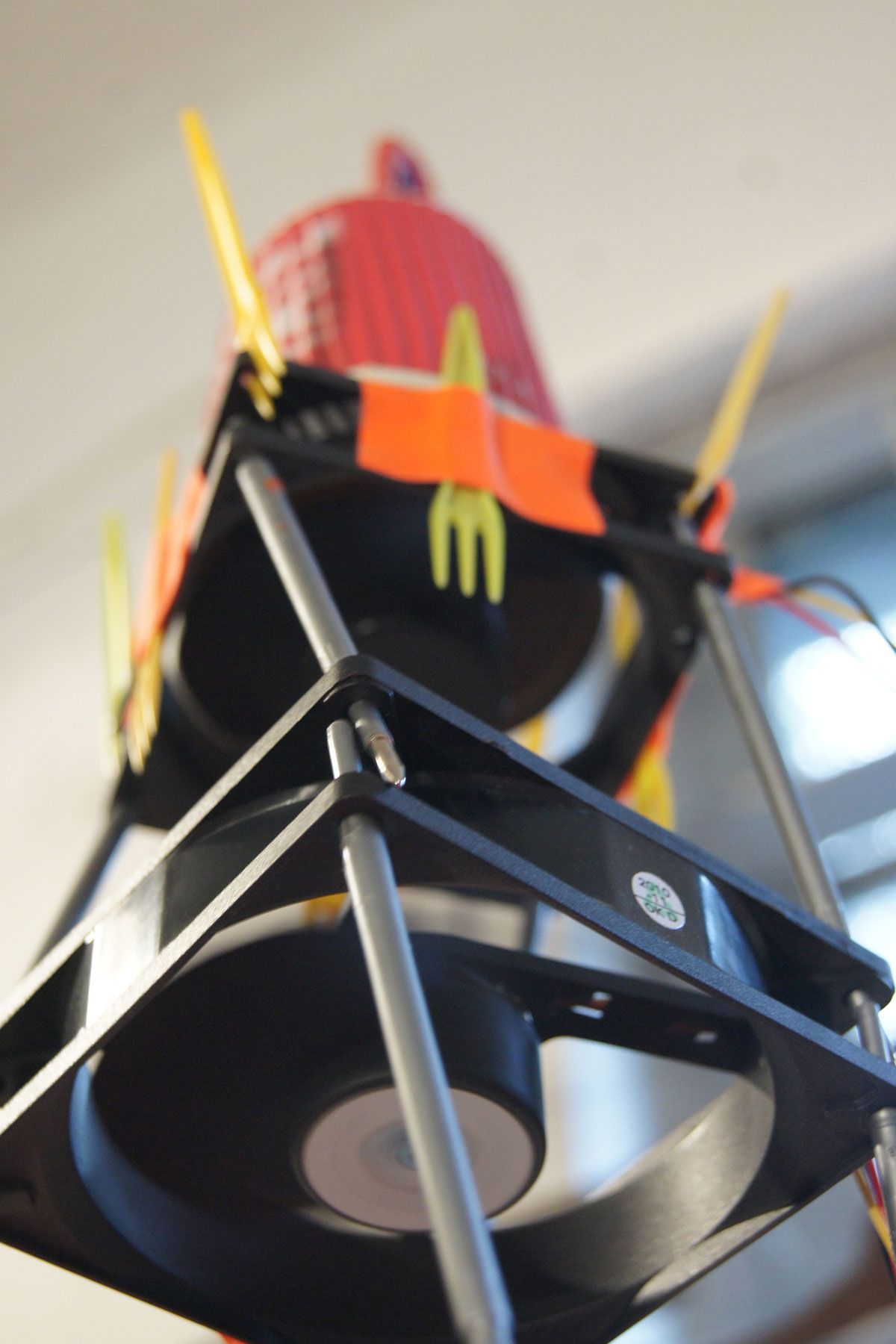 The twist­ing tow­er was made pos­si­ble by a defec­tive fan blade, let chance in, it likes to work with you.
KINET­IC OBJECTS
THE SUR­PRIS­ING POW­ER OF VISU­AL ABSURDUTY…
KINET­IC OBJECTS
THE SUR­PRIS­ING
POWER
OF VISUAL
ABSURDUTY
…
… when­ev­er I show the objects, the vis­i­tors are amazed at the visu­al absur­di­ty, it is a game with the senses.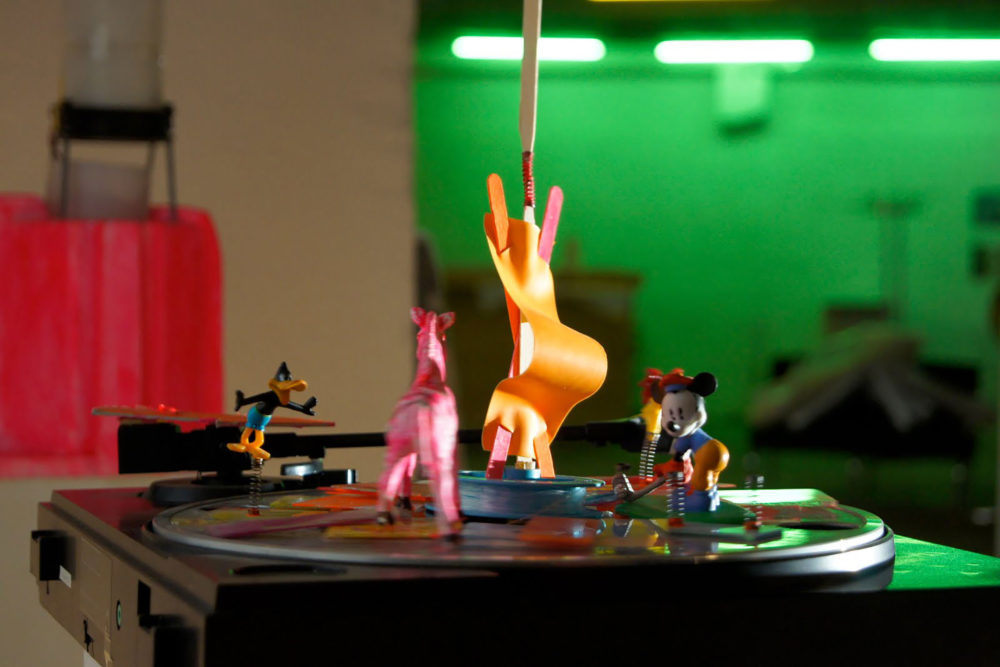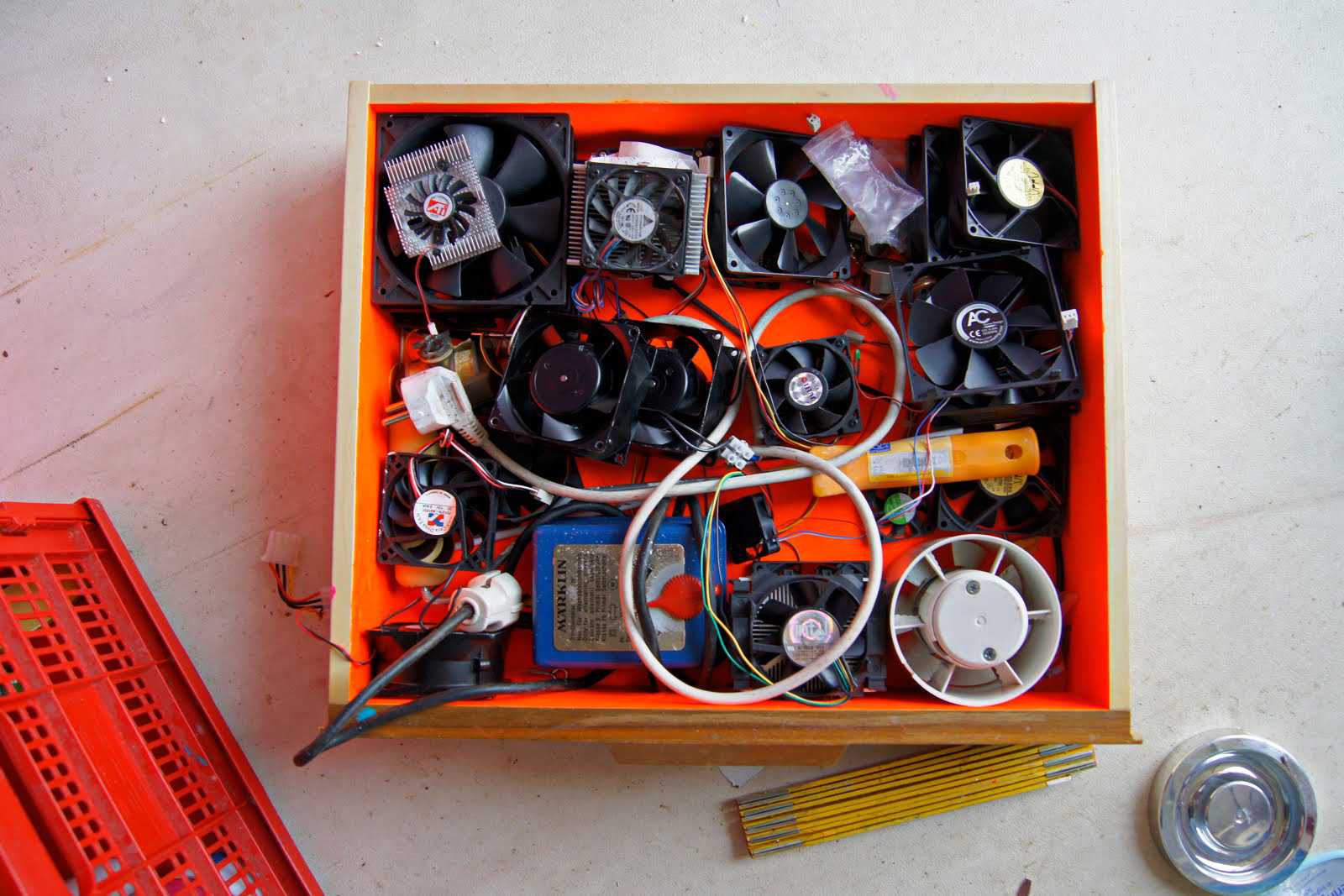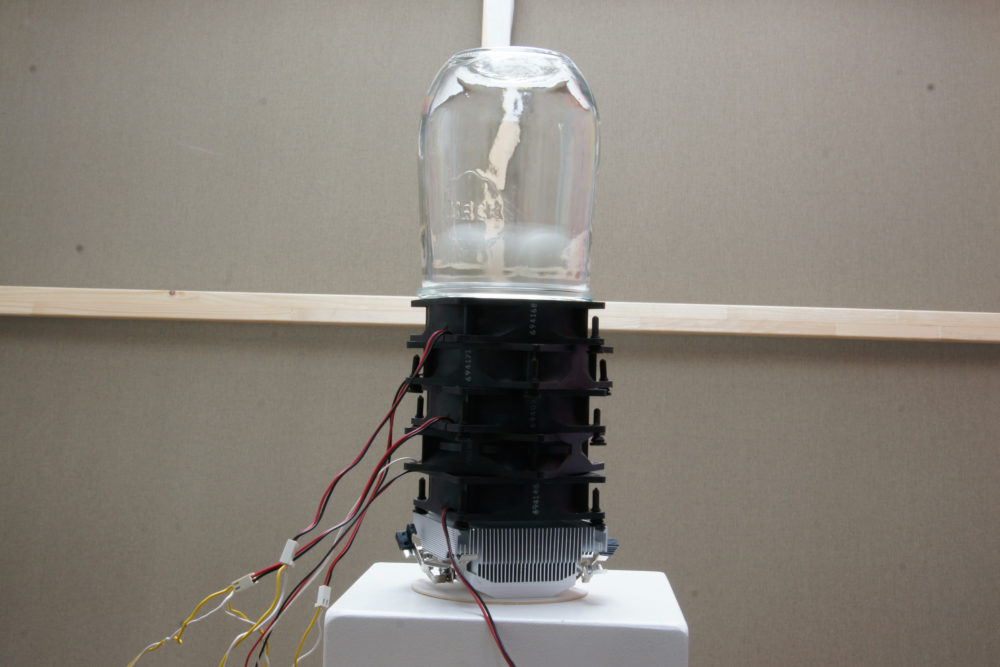 There are some things I love very much about these objects. The exposed cables, for exam­ple, the aes­thet­ics of the fans, the beau­ty of the com­bi­na­tion of materials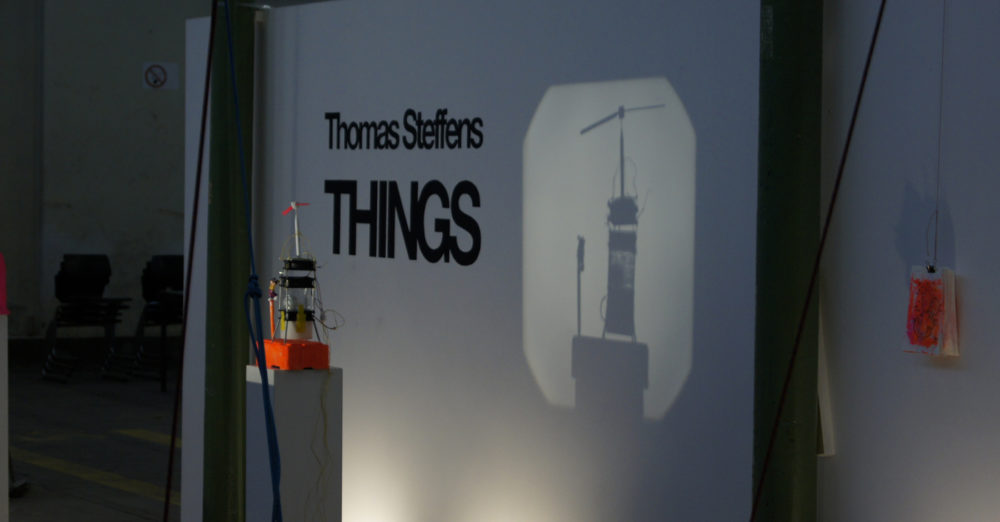 Won­der­ful pic­tures can be made in the exhi­bi­tion, in the stu­dio, when­ev­er the objects can be seen, images of them are also cre­at­ed, these are also part of the art.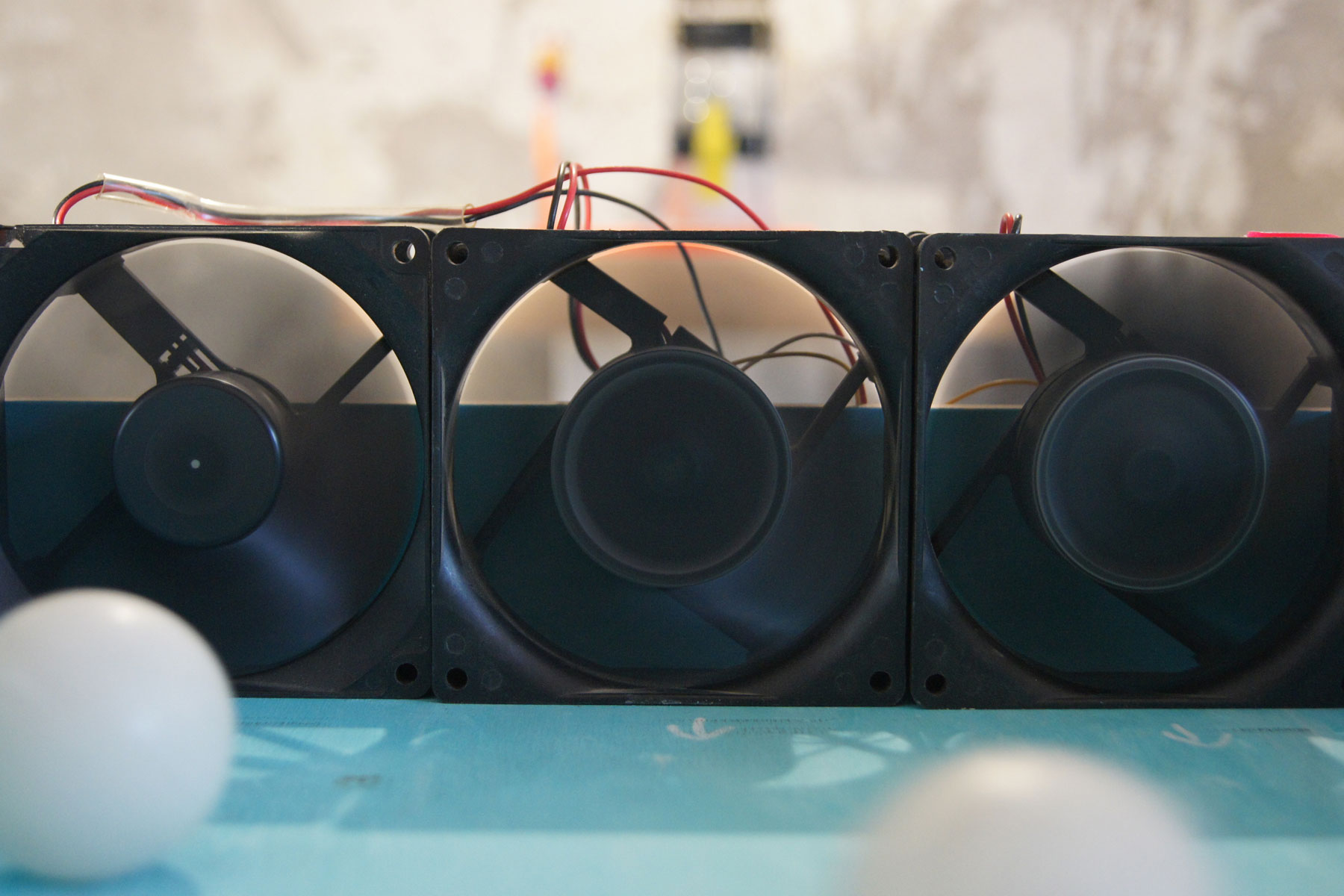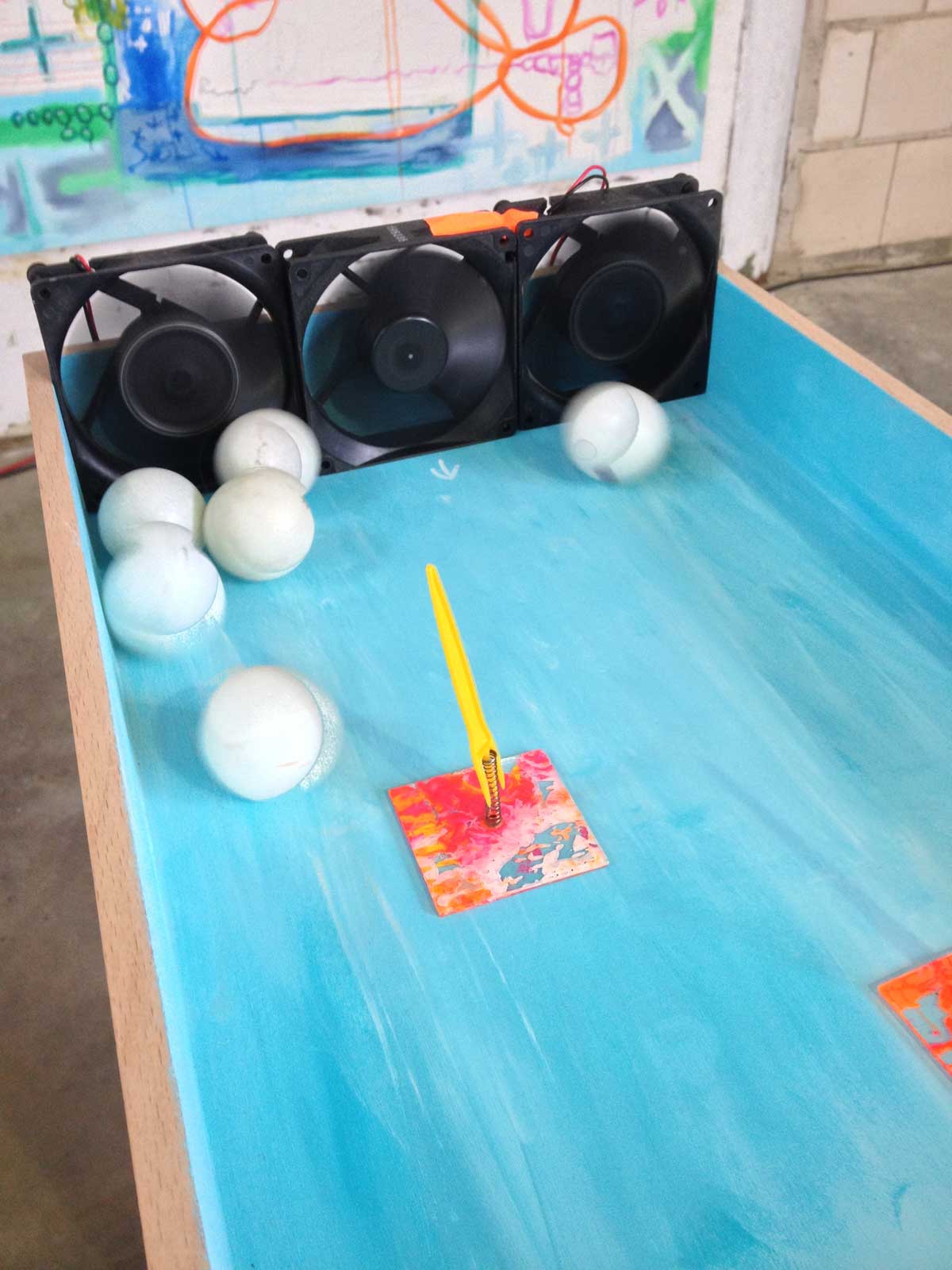 A self-play­ing pin­ball machine that I built in dif­fer­ent sizes.