The kinetic objects series by Thomas Steffens.
I invented a series of low-tech machines, made from computer fans and turntables, packaging, tape, table-tennis balls, comic figures and many other things I found in the studio.
KINETIC OBJECTS
A GREAT
COINCI­DENCE
TOOK ME THERE…
KINETIC OBJECTS
A GREAT
COINCI­-
DENCE
TOOK ME THERE…
… it was not my plan or my intention to develop kinetic objects. I found 2 computer fans in the studio, with which I built a chaotic object, better I just played to myself.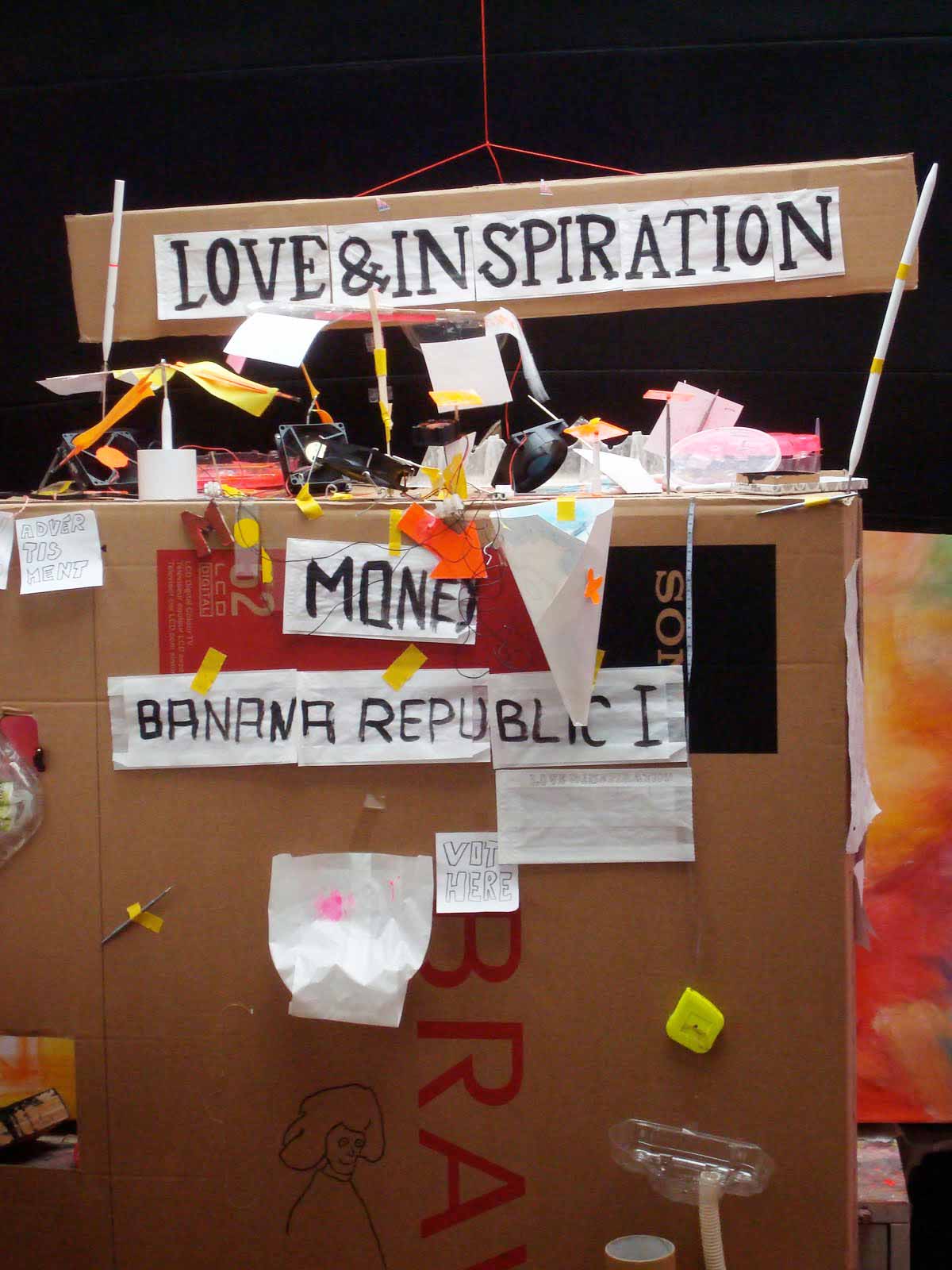 A look at the chaotic installation in my studio. Cardboard boxes with drawings, notes on paper, pamphlets with political statements and the computer fans in the middle. The fans still play a subordinate role in the whole big bang.
KINETIC OBJECTS
TURNTABLES AND FANS
KINETIC OBJECTS
TURN-
TABLES AND VANS
… the kinetic show elements.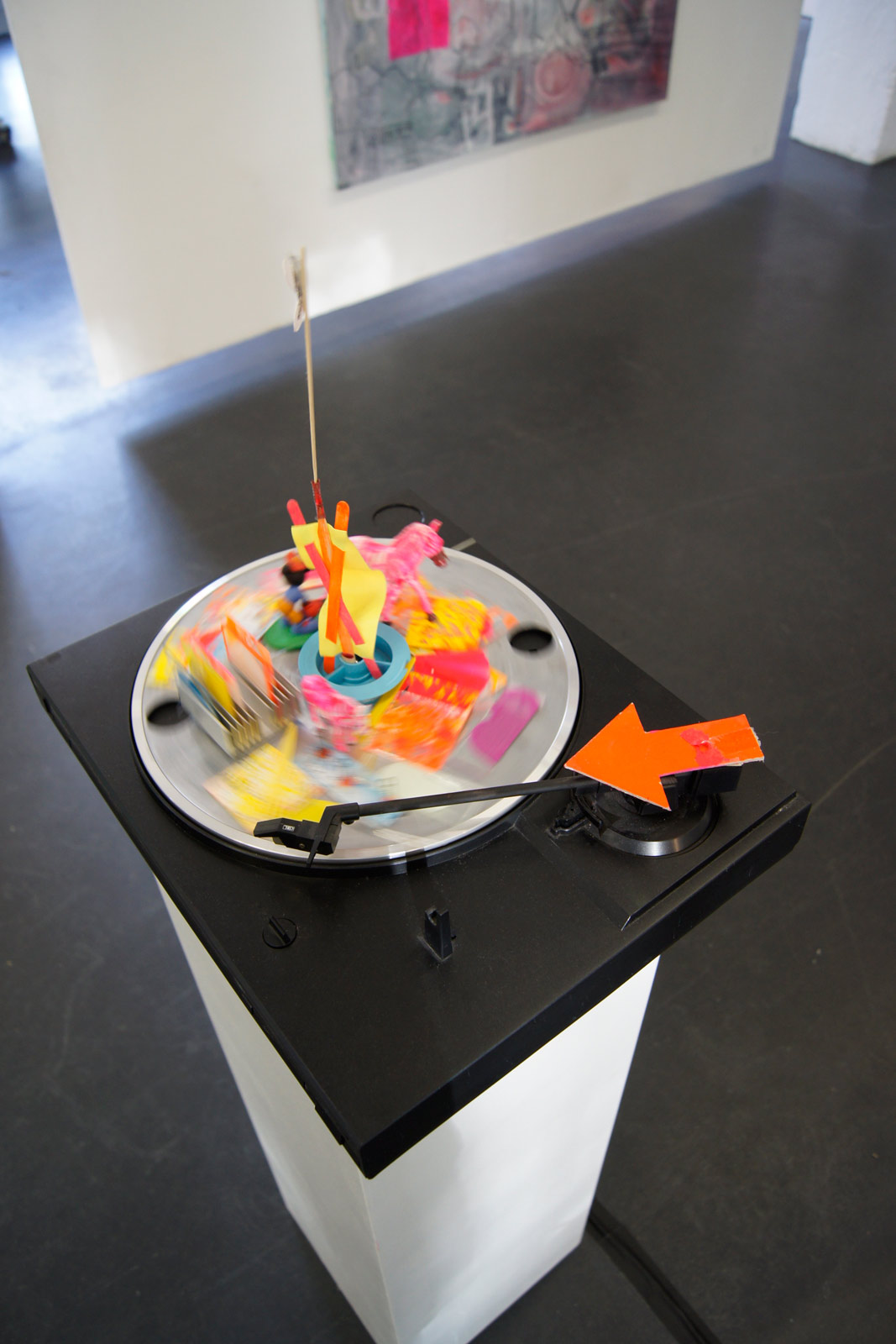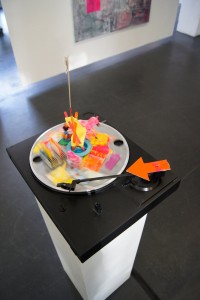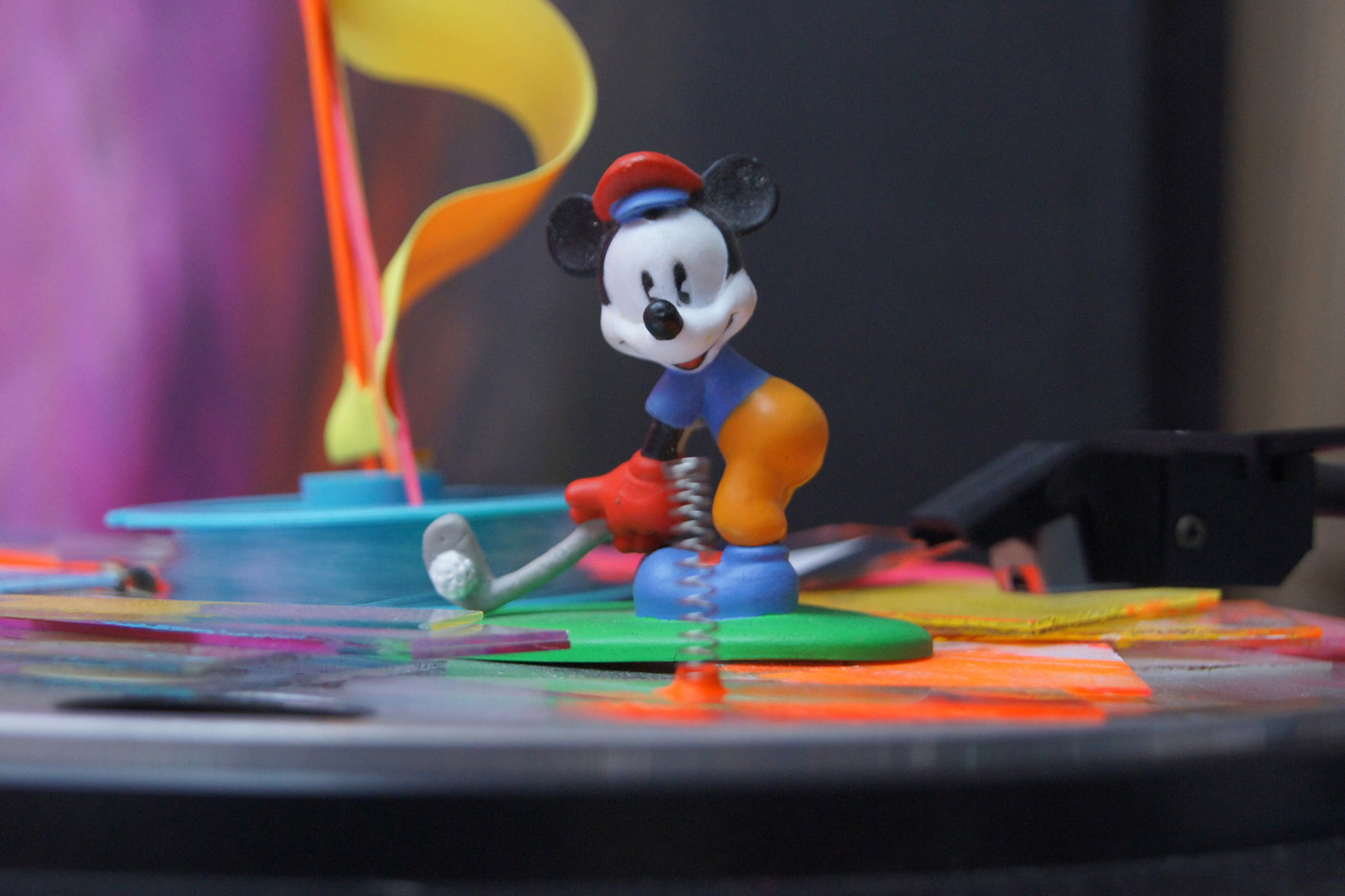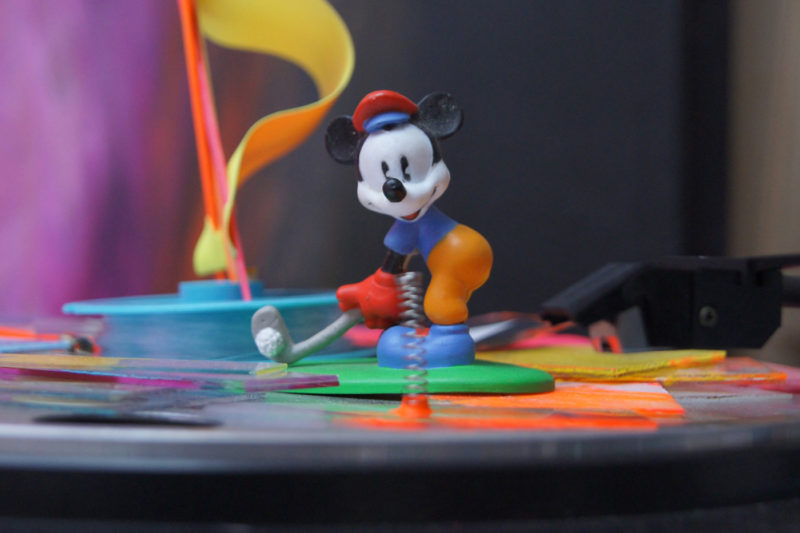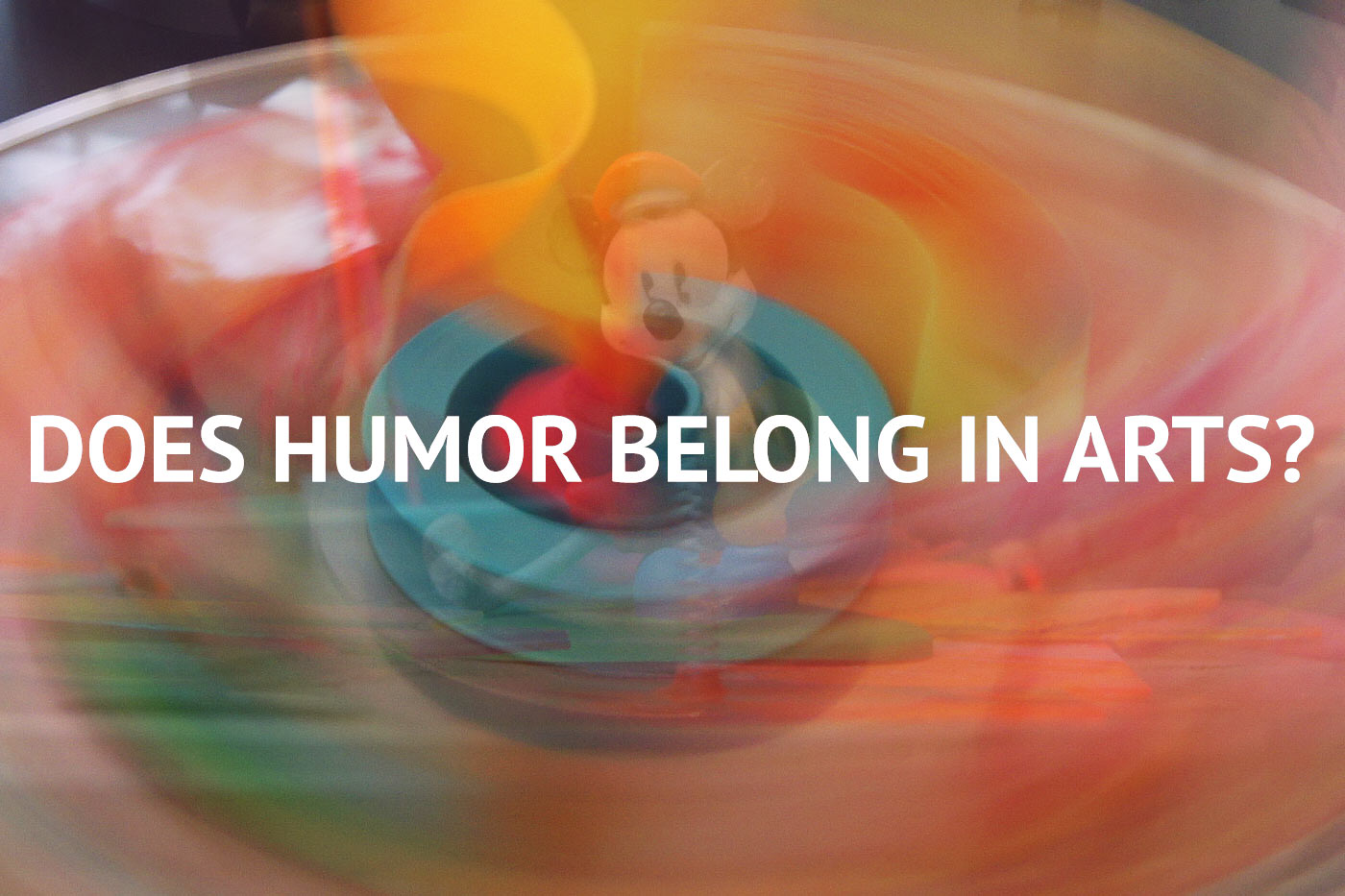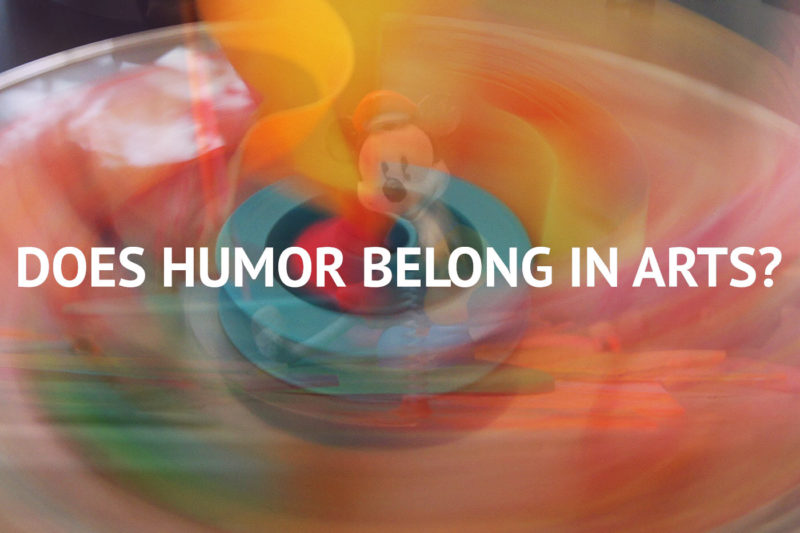 The turntables serve as a merry-go-round carousel, these objects are really fun to study. The ironic question "Does Humor Belong In Arts?" was the title of this exhibition.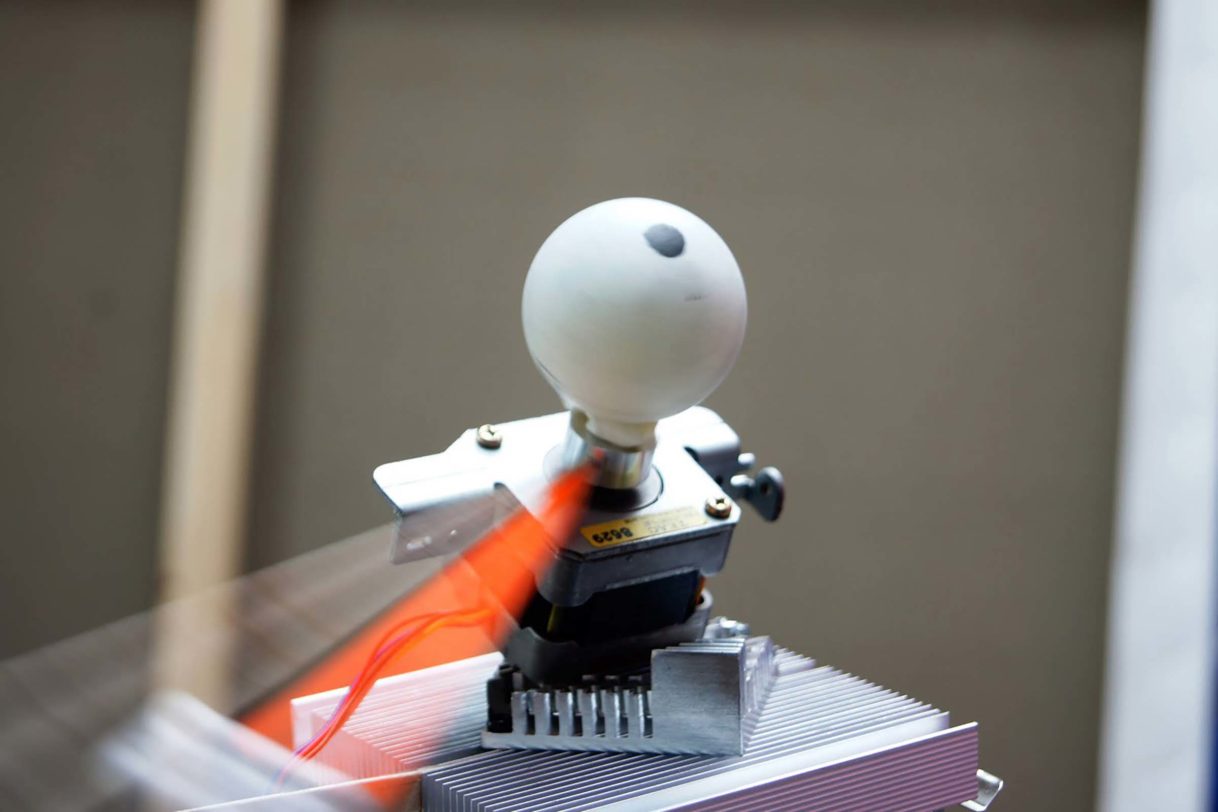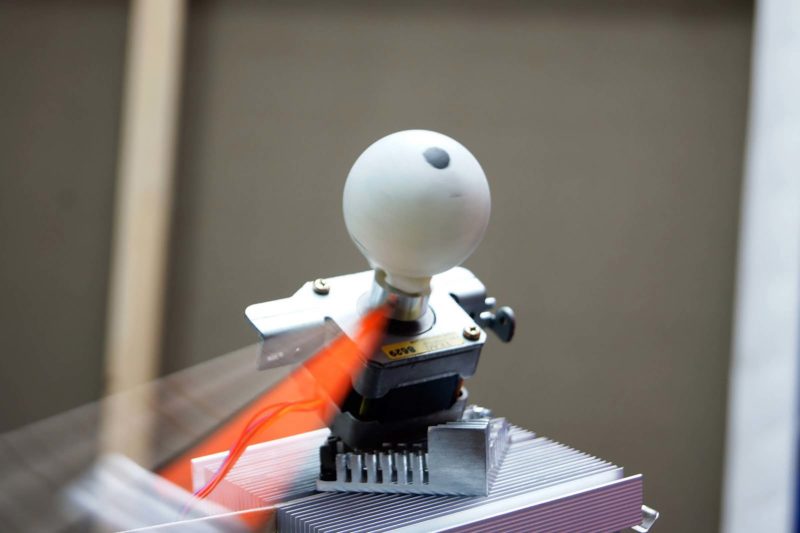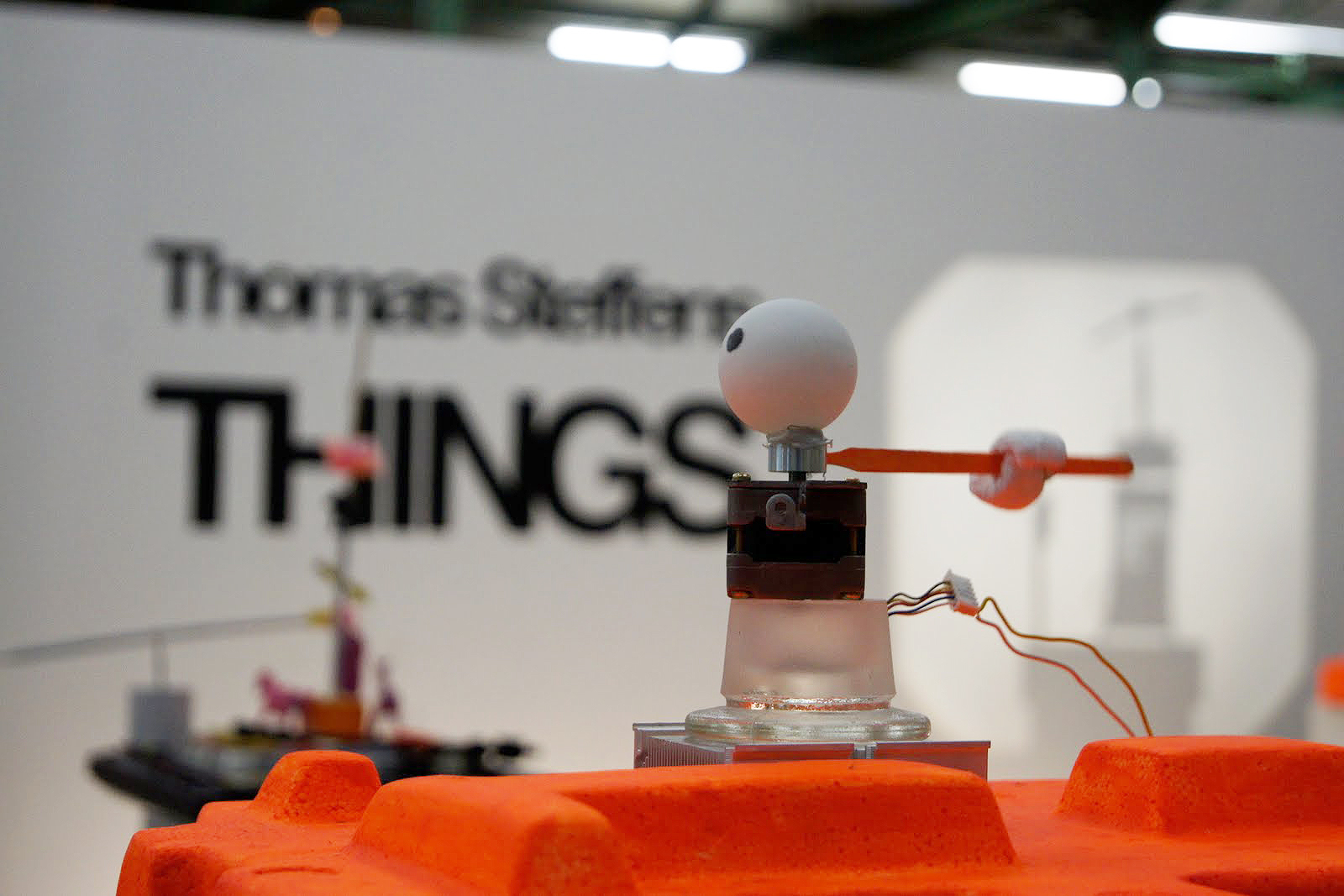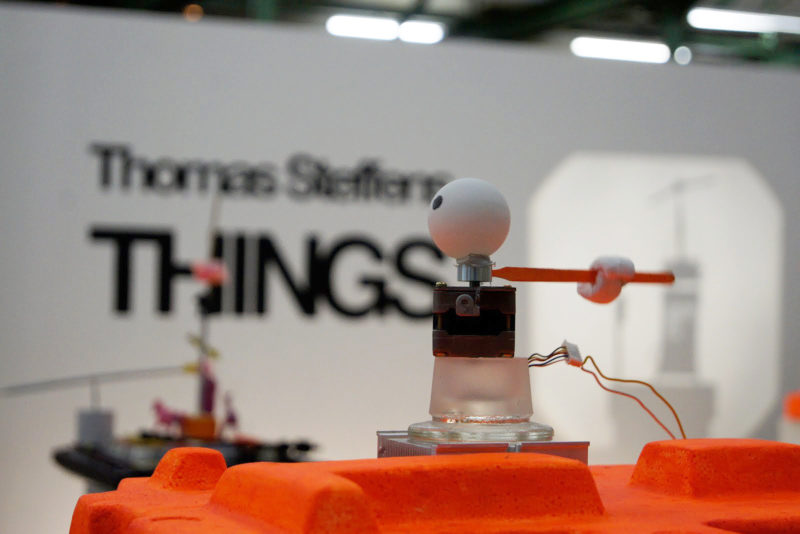 An electric motor from a printer has the pleasant property of rotating at intervals. It is very exciting to simulate the technically rotating eye of a cyclop.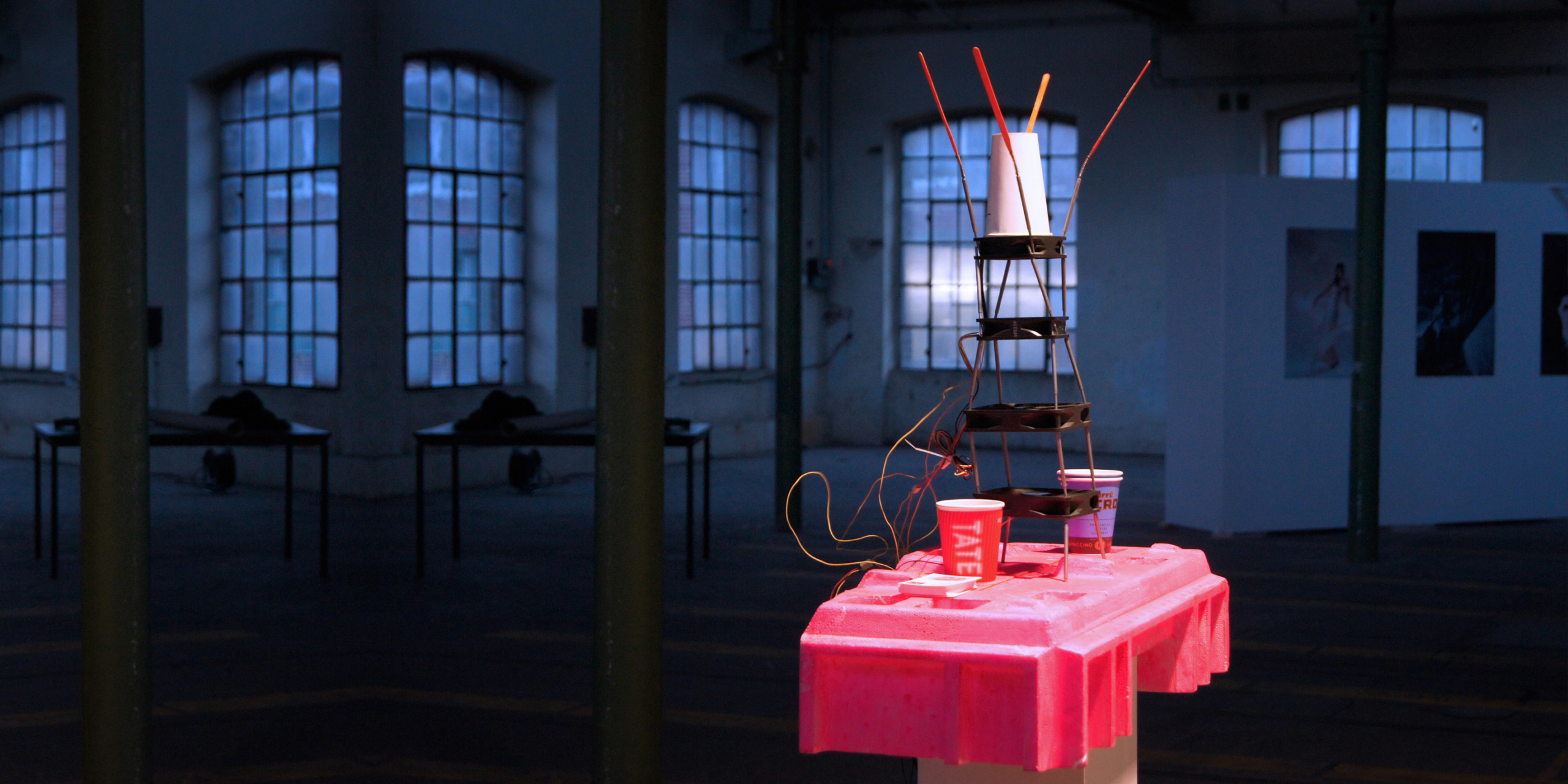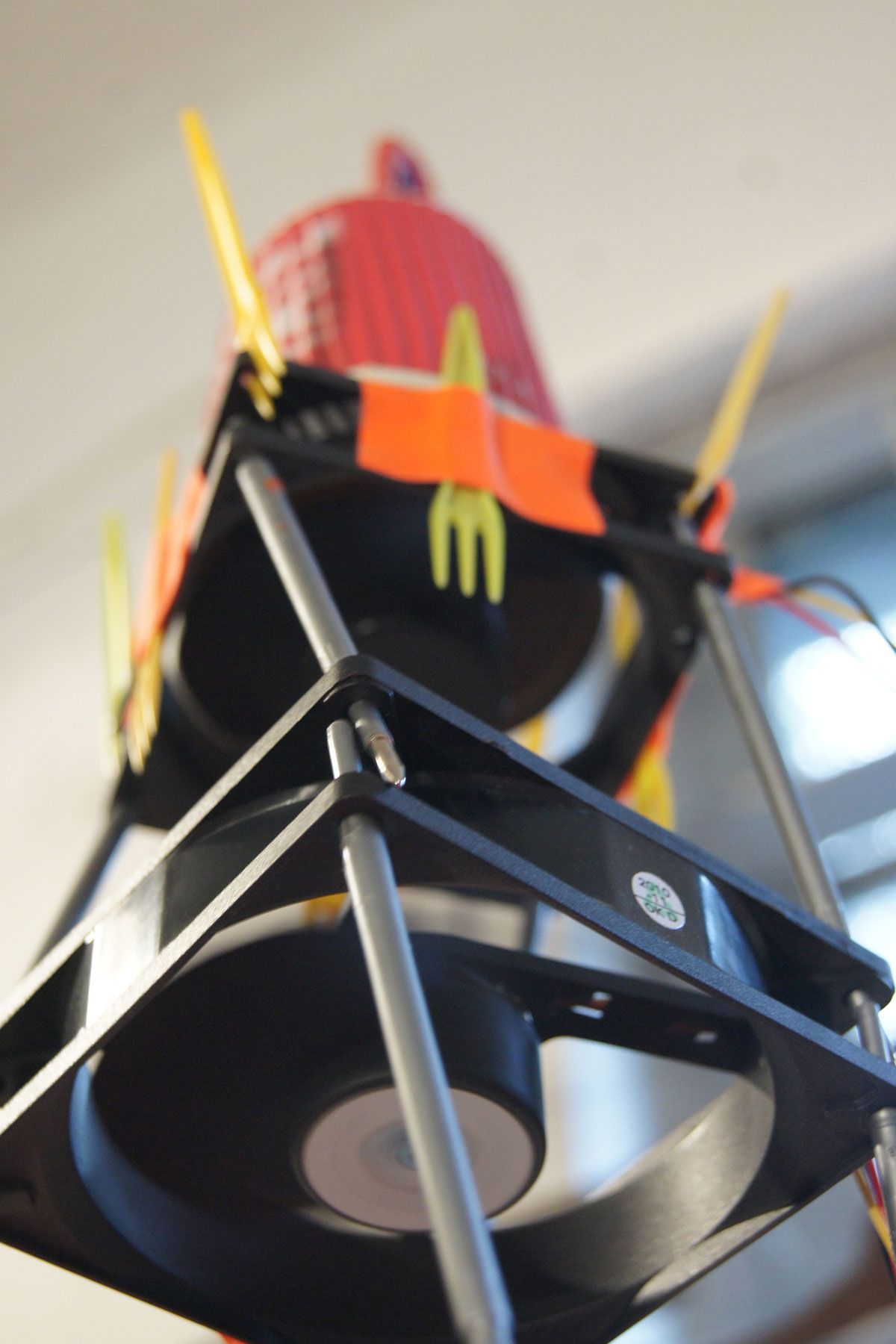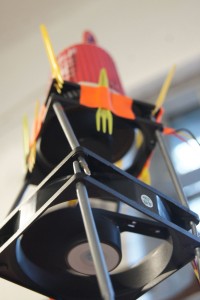 The twisting tower was made possible by a defective fan blade, let chance in, it likes to work with you.
KINETIC OBJECTS
THE SURPRISING POWER OF VISUAL ABSURDUTY…
KINETIC OBJECTS
THE SURPRISING
POWER
OF VISUAL
ABSURDUTY
…
… whenever I show the objects, the visitors are amazed at the visual absurdity, it is a game with the senses.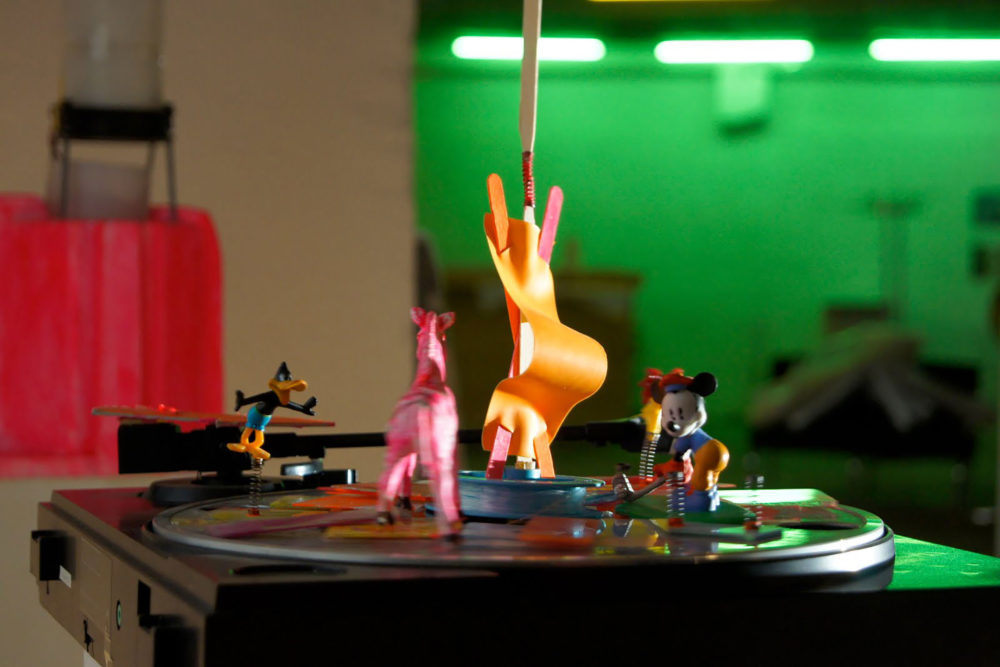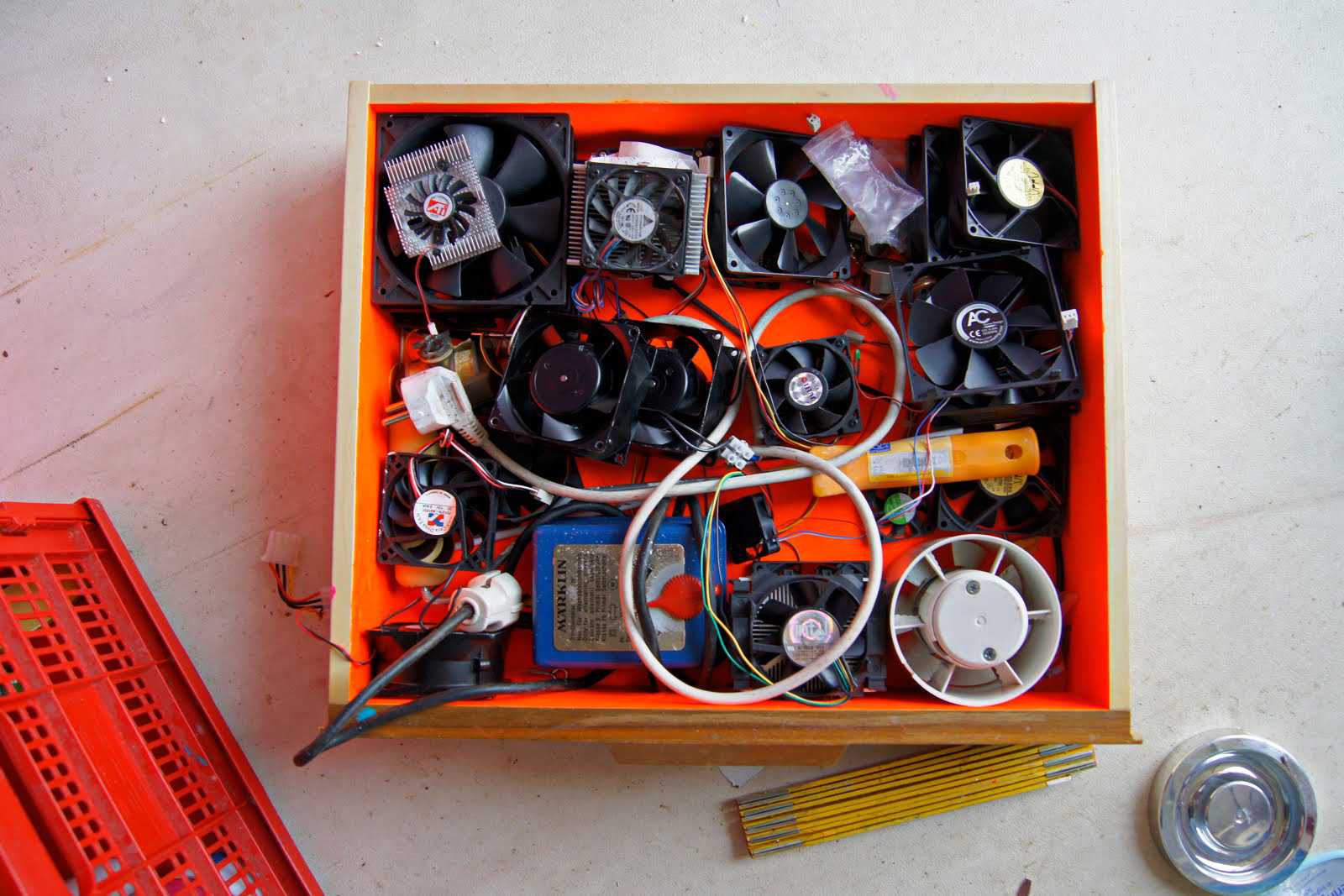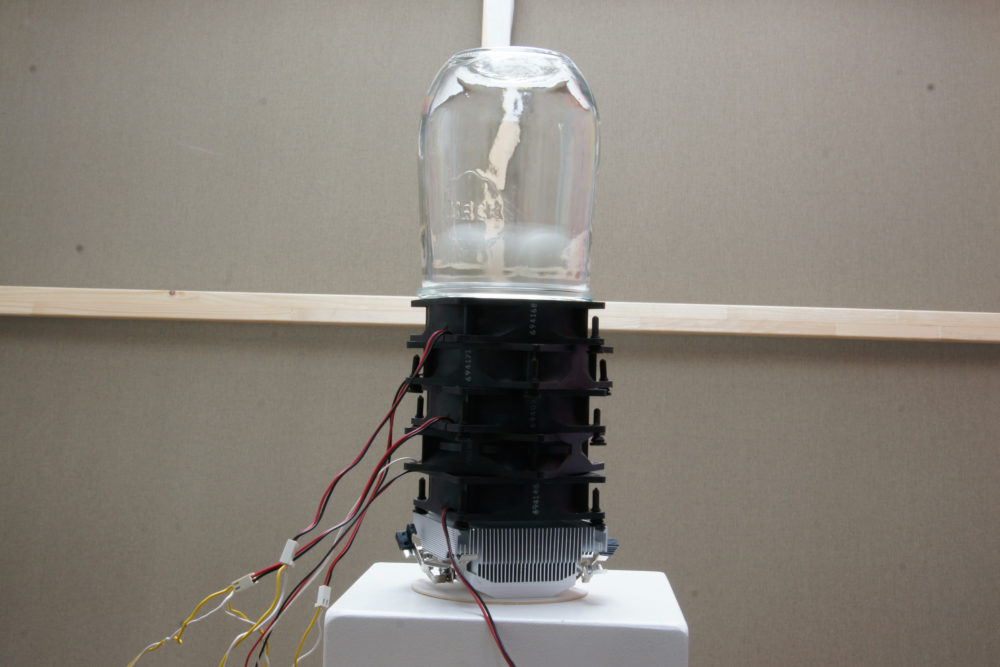 There are some things I love very much about these objects. The exposed cables, for example, the aesthetics of the fans, the beauty of the combination of materials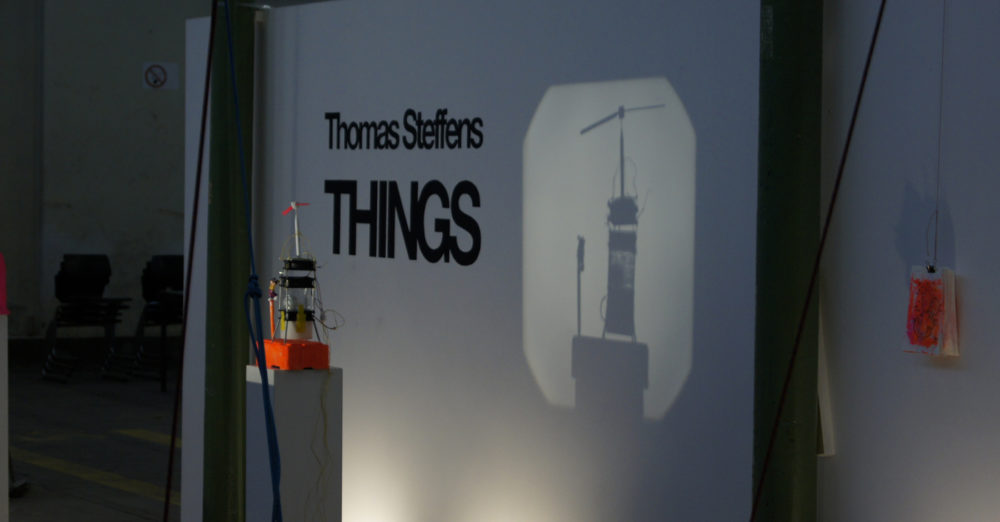 Wonderful pictures can be made in the exhibition, in the studio, whenever the objects can be seen, images of them are also created, these are also part of the art.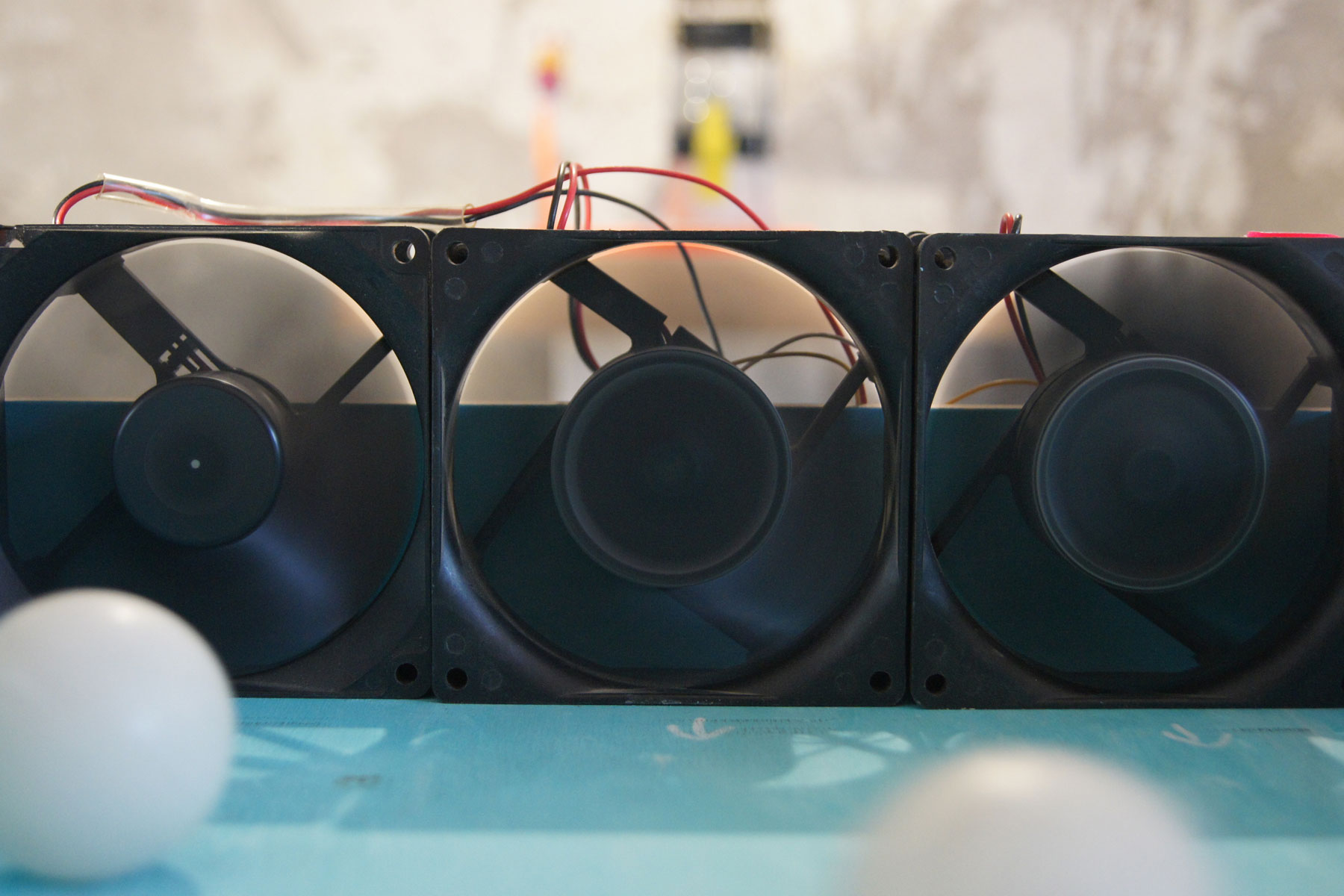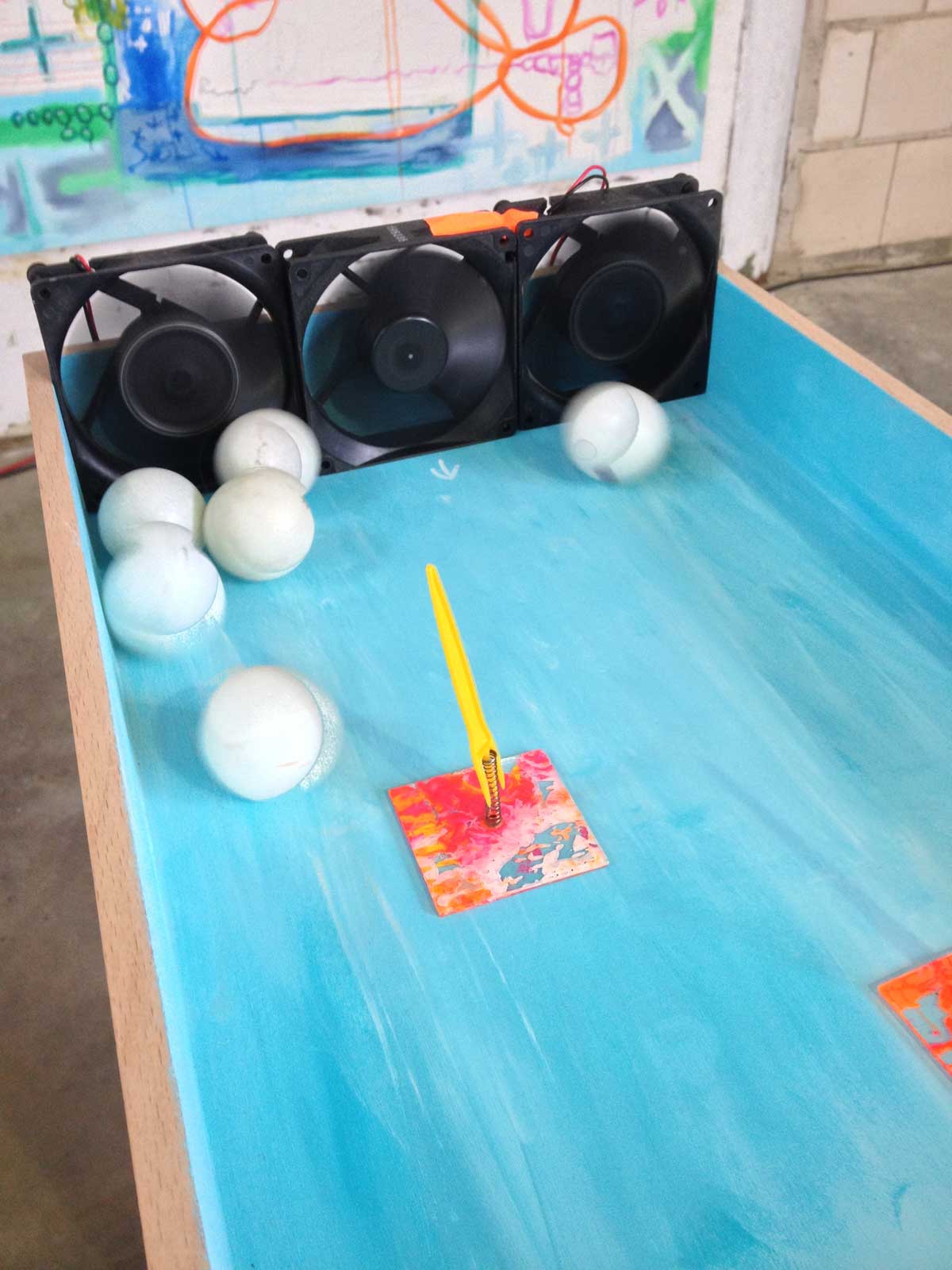 A self-playing pinball machine that I built in different sizes.